Album: Cinematheque Tangier Opens Tomorrow/Free DJ /rupture Performance
Album: Cinematheque Tangier is a new art installation at the Walker Art Center by artist Yto Barrada.  The installation centers around the cinematic tradition in Tangier (Barrada's home) from the 1930's to the present.  During the age of the movie house, Tangier was full of grand theaters and as part of her project, Barrada restored one such theater to its former glory in the hear of Tangier.
The installation opens tomorrow (11/21) with a reception from 6-9pm at the Walker's Burnet Gallery which will feature live music from famed artist DJ /rupture. The event is free and open to the public.


Julia Holter Announces Walker Concert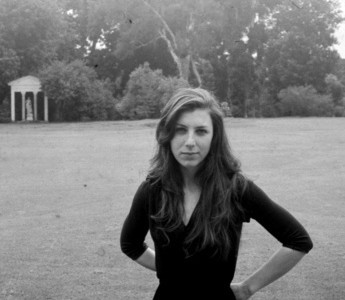 Well this is pretty exciting. Experimental artist Julia Holter just announced an upcoming show at the Walker Arts Center on April 11th.  I believe this will be Holter's first Minneapolis appearance (or at least her first in a while).  Holter's most recent album Ekstasis was extremely well received, and made a number of year end critics top ten polls (including my own).  Thie McGuire stage should make for an excellent arena to showcase Holter's expansive sound.
— Jon Behm
Sound Poetry Rock City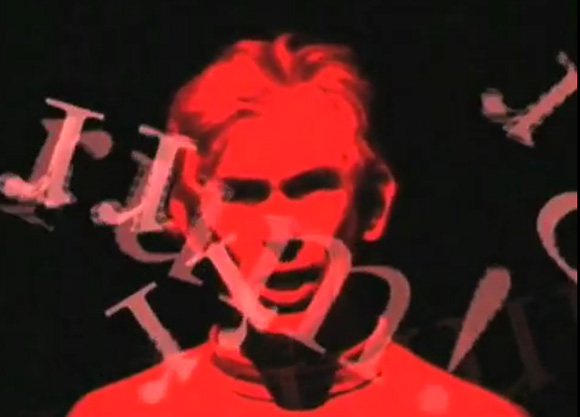 The Twin Cities are takin' it back to the boom bap—and not in the hip hop sense. In the onomatopoetic sense. Sound poetry is our jam this month.
For starters, local label De Stijl recently rereleased Poetry Out Loud, a series of ten LPs of poetry recitation augmented with psychedelic vocal manipulation dating from the late-'60s and '70s.
The "magazine of oral poetry," as some have called the series, was the brainchild of two passionate couples: the Harlemans from St. Louis, Missouri and the Watkins from Nashville, Tennessee. Like so many of De Stijl's archival projects, Poetry Out Loud was lingering in the forgotten margins of counterculture history and vinyl-enthusiast geekdom.
Sit through any poetry class and the first thing you'll hear from the instructor is that a poem should be read aloud. The two couples take that sentiment even further. With verse lifted off the page and rendered through vocal distortion and layer effects, Poetry Out Loud was an unprecedented experiment in poetic form and delivery. You can listen to a few samples from the series in Soundcloud player above. Also, don't miss Free Form Freakout's podcast showcasing Poetry Out Loud, on which you can hear a few songs that aren't otherwise available for preview as well as an interview with De Stijl's point man Clint Simonsen. For better or worse, the interview is NOT augmented with vocoder or reverb.
The other bit of local musical poetry news is a special visit from Dutch poet Jaap Blonk to the Walker Art Center. Blonk is a true sound poet, a performer who literally takes random, isolated phonemes and patterns them like building block of an alien cadence. It's sorta like beatboxing, but with an underpinning of theoretical linguistics and Dadaism. He'll be performing original poems, as well as "classics" from Hugo Ball, John Cage, and the ur-papa of them all, Kurt Schwitters. If you're having trouble imagining what this sounds like, watch the video below. And you can't really appreciate it unless you sit through all seven minutes of it. Blonk's show is FREE, by the way.
—Will Wlizlo (@willwlizlo)