The Seven Fields Of Aphelion's: Periphery Review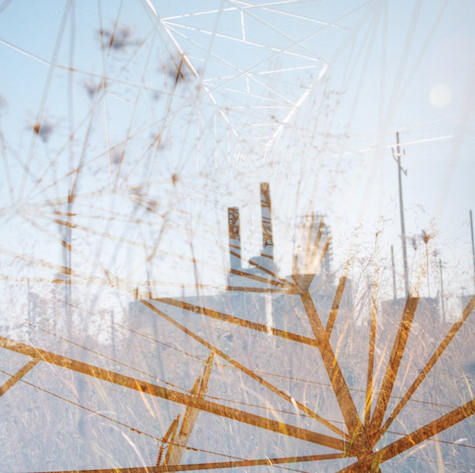 75/100
It is funny to me that certain sounds seem to be destined to be correlated with a "druggy" sound. Even for people who have never taken any drugs in there life will hear certain bands and will identify a common thread in their sound that they will forever brand as something either made by, or made for, someone on drugs. The debut album from The Seven Fields Of Aphelion's, the tripped out Periphery, is most definitely one of those albums.
The Seven Fields of Aphelion is the moniker for Maux Boyle, best known for her work with her main band Black Moth Super Rainbow. It is strange, as I have never been a huge BMSR fan, but have really liked the groups solo projects (namely this record and Tobacco's Fucked Up FriendsLP from last year). While Tobacco utilized the more upbeat sound that BMSR are known for, TSFOA created an album rich on texture but slow moving and dense, the musical equivalent of walking in the dark through a muggy forest. The tracks alone might sound a little wayward without other reference points, but put together they become a patchwork quilt of ambient soundscapes. Boyle succeeds in making an album that could be boring and pretentious and crafting a unique and interesting collection of songs.
The Seven Fields of Aphelion 'Michigan Icarus' from graveface records on Vimeo.
I think there is something to be said for albums like Periphery that seem to work best as background music to help you fall asleep. I think it is easy music to disregard or dismiss, especially when it seems so void of structure or definite direction, but I think that is a mistake. While this isn't an album I would throw on during my next get together, I also wouldn't put the new Retribution Gospel Choir record on to help me check out after a stressful day. While the music seems amorphous and strange, when consumed in the right fashion, albums like Periphery can really show the visceral power of music and the depths of emotion that can come from any given record.
The Seven Fields of Aphelion- Grown
     -Josh Keller