Stuff We Missed (Josh)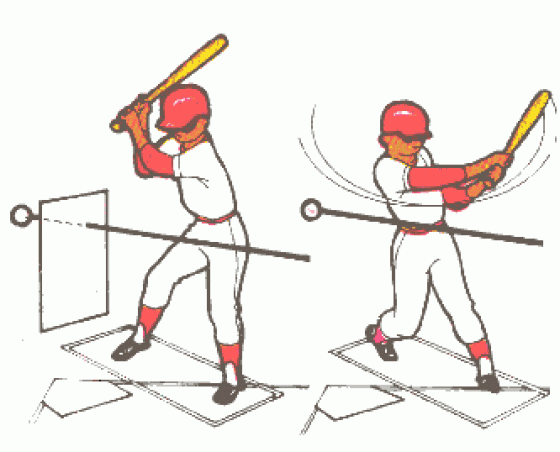 In putting together our Best of Lists, we realized there was some stuff that we really loved that we had never written about over the course of the year.  We know we aren't going to do it all justice, but each staff member at Reviler is going to get together a post giving a little information about some of the stuff that they didn't write about in 2011 that they wish they had.  Today we will find out the things Josh didn't get around to covering, and check back tomorrow to see what Adam missed.
Pharohs- Uhh Uhh
Uhh Uhh was a 12" LP by LA electro-pysch group Pharohs put out this year on the always cool Not Not Fun imprint 100% Silk.  There are only four tracks on the LP, but the collected songs churn and groove, ranging from Screamadelica era Primal Scream sounding opener "Uhh Uhh" to the more subdued groove of "Sunblitz," creating one of the most engaging records of the year.   This is one of those records that is multi-layered and full of complexities, but mostly finds itself on repeat because it is so damn fun.
pharaohs – uhh uhh (album preview) by experimedia
Royal Headaches- Royal Headaches
It really is a travesty that this record made my top five records of the year (#4 to be exact) and didn't get a legit review.  The debut LP from this Australian garage punk group is fun, well rounded and timeless, a record that sounds both retro and lives in the "I've had too much to drink and I'm going to scream at the top of my lung" moment.  From the forlorn, fuzzy heartbreak of "Never Again, ""Really in Love" and "Honey Joy" to the reverb drenched instrumentals like "Two Kinds of Love," this is an album chalk full of jams.  The Rod Stewart gone punk singing on "Psychotic Episdoe," mixed with the youthful angst of the band brandishing power chords with reckless abandon, is worth the price of admission.  Bonus points for the band putting on one of the most fun shows I saw this year at the Triple Rock Social Club.
Royal Headache-Psychotic Episode by Gilded Gutter
Arrabmuzik- Electronic Dreams
In a year filled with artists making music that was a hybrid between R&B, electronic and instrumental hip hop, Arrabmuzik made the best stuff this side of Clams Casino.  The drums are crisp, the melodies are rich and the vocals samples are downright beautiful.  A great album to lose yourself in late at night.
ARAABMUZIK – Electronic Dream by salacioussound
Cave- neverendless
My biggest "show I missed" regret of the year is not getting to the Cave/Food Pyramid double header at Club Gleb this fall.  I had been a fan of Cave and liked my initial spins of their latest release neverendless, but the record grew on me infinitely in the months following me missing the show.  The songs are focused, driving kraut rock jams that grab you by the throat and never let go.  Their sound ranges from the rich organ grooves on "Adam Roberts" to the 14+ minute thrashing noise of "This it the Best," never missing a beat.
CAVE-Adam Roberts by Sound Forecast
Deep Earth- Nachtmusik
This one really breaks the rules, as it actually came out on 2010, but I didn't hear it until 2011, so I am including it.  The record, four songs of hyper charged ambient synth grooves put out on the great Chicago label Chronic Boom Soundsystem, show the versatility of this excellent Chicago based band.  Starting with the clavinet funk of "Kanel" and mixing sounds and styles over its 30+ minutes,  this record shows how stirring, emotive and undeniably fun instrumental music can be.
Free Spirit- Monitor St
Spacey synth music featuring the guy from Chocolate Bobka, Monitor St. is a free record dropped this year from the dudes in Free Spirit. It doesn't take long to realize that this is an album that isn't searching for easy answers or superficial highs (there is a song called "Lost in Deep Space"), but it is a collection of wonked out songs that will crawl under your skin and soak into your brain, nesting alongside your forgotten memories of Fripp and Eno soundscapes,  without you even knowing.
We All Fall by Free Spirit Index
Future Shuttle- Water's Edge
For a lot of the ambient synth music I listen to, I get the impression that the bands have an idea that may sound something like pop music and then do their best to deconstruct that idea until it barley exists and then hit the loop pedal for whatever is left.  From my first listen to the record Water's Edge by Future Shuttle, I got the distinct impression that they were indeed sonic explorers and noise weirdos, but that they were no so quick to drown their pop sensablities in the bathtub.  The seven songs on Water's Edge are wily and obtuse, but still have a pop sensibility weaving through them, helping to separate this album from its peers and creating an engaging and complex LP that seems to continually bring something new each listen.
Future Shuttle: Water's Edge by alteredzones
Holy Other- With U EP
Like Arrabmuzik, Holy Other created ethereal, sample based music that seems to dip equally in many genres.  The songs somehow are sexy and spooky at the same time, with lush synths and ghostly vocals moving along at a glacial pace.  As we prepare to hibernate for the winters, I can't think of many records that came out in 2011 that would be a better soundtrack to the gradual removal of ourselves from society for the cold and unforgiving winter.
Touch by HOLY OTHER
Keep Shelly in Athens- Our Own Dreams EP
Starting with waves crashing up on the beach, Our Own Dreams is the lastest instalment from Athens based dream pop band Keep Shelly in Athens.  The group have been teasing fans with exceptionally lush and well put together EP's over the last year, each selling out faster than the last, and Our Own Dreams may be their best yet.  Their remix of "California Birds" is heartbreaking and the EP's title track is the kind of stuttering, brittle pop music that make me certain that this band will be making gigantic waves (pun intended) in 2012.
ABADABAD – California Birds (Keep Shelly in Athens remix) by Keep Shelly in Athens
Papa- A Good Women is Hard to Find
A record I felt a little guilty liking, this LP is about as straightforward of pop music as I can stomach.  I am not quite certain why this band isn't bigger, but their soul-pop seemed to me to be the by-the-numbers version of what I would think would make a band rich and famous.  Goes to show what I know.
PAPA: Ain't It So by Hit City USA
Radio People- Hazel
In addition to being half of the group Mist, whose latest LP graced my top 10 list for 2011, Sam Goldberg also created a pretty amazing instrumental ambient synth record with his main project Radio People as well in 2011.  It isn't often that you create a record this good that gets overshadowed, but the hazy synths on Hazel simply didn't quite match the amazing work on House, but that doesn't mean they weren't great.
Rangers- Pan Am Stories
Following up their excellent Suburban Tours LP, Rangers came back with a another fuzzy collection of tracks with the great Pan Am Stories.  More withdrawn and distant that Suburban Tours, Pan Am Stories is more of a slow grower of a record that unveils different twists and turns with each listen.  Still chalk full of effect laden guitars and punchy rhtyms, the songs on Pan Am Stories, like their predisesors, are songs that don't need words to tell a story and show that Rangers are a talented, and underapprecited, band that are at the top of their game.
Rangers: Pan Am Stories (LP1) by alteredzones
Clams Casino "I'm God"
The fact that this song wasn't in my top ten was more an account of me rushing to get my list together than it not being good enough to warrant a spot. A year that found Clams Casino become, in my opinion, the best new instrumental hip hop DJ, "I'm God" was a track released randomly and with little fanfare that was as good as anything he did this year and another example of how richly talented this young producer really is.
Clams Casino – I'm God by mildoske
-Josh