Scene Swap: PHOX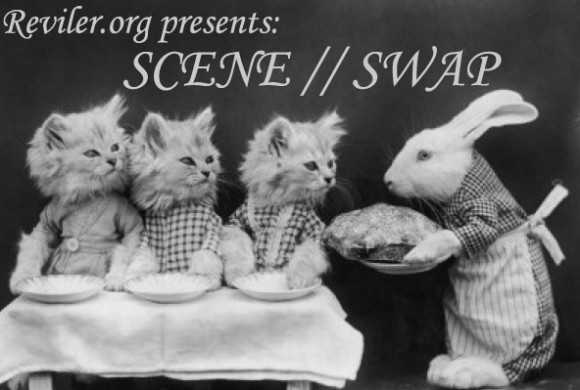 Scene Swap is an exciting new feature in which we partner with music blogs across the country to exchange musical recommendations.  We focus on those bands who haven't yet broken out beyond the confines of their own local scene.  On one hand we send our views on a Minnesotan band to a partner blog and in exchange we get to hear about whomever that blog is excited about in their own backyard.  For the launch of the feature we have partnered with Madison, WI blog Rock of the Arts.  We sent over our thoughts on one of our favorite local releases from last year, Leisure Birds' Globemaster.  In return we received indie rock/jazz sextet PHOX, who we encourage you to check out below:
*
Madison is a music city. Electronic, jazz and folk to indie-rock and everything else in between can be heard gracing the stages of numerous clubs and coffee houses. Musicians are tech-savvy and have been early adopters of online services like SoundCloud and Bandcamp. PHOX is one of the new breed of bands that has leveraged online methods of getting the word out to establish themselves in town and beyond in a relatively short period of time. Of course you need to have quality musicianship and great songs to survive in the online jungle. PHOX comes through in that department with flying colors via a distinctive sound.
The six-piece entourage of PHOX started in the small berg of Baraboo, Wis., just outside the tourist haven known as Wisconsin Dells, before migrating to the liberal greener pastures of Madison. Holed up in their Madtown band house, PHOX released their first EP "Blushing" in June of 2012 for free on Bandcamp. Videotaping the recording of the EP and posting it on YouTube gave visual life to the new recordings garnering thousands of online views. It didn't take long for fans to become addicted to the melting pot of R&B, indie-folk and jazz influences inherent in the PHOX sound. Lead vocalist, Monica Martin, pierces the night with an angelic, but soulful delivery that really differentiates the band from the blogosphere clutter.
Resident PHOX music director and multi-instrumentalist Matt Holmen describes the band's mentors. "Sufjan Stevens' All Delighted People is playing downstairs right now," said Matt.  "That song alone has drawn the blueprint for what we aspire to be. Monica is a big fan of old soul singers like Ella and Etta, tons of Motown past and present, and anything with fat ass harmonies."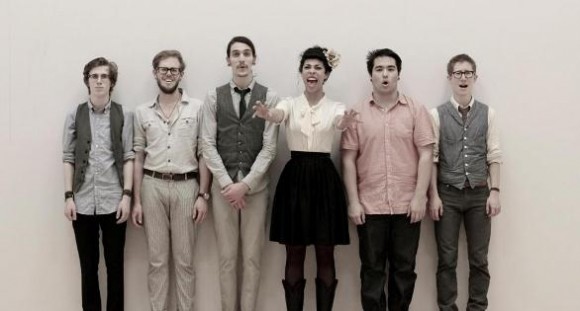 Picked up by local music blogs, the "Blushing" EP developed a growing buzz that took on a life of its own, eventually leading to the release of PHOX's first album "Friendship" in September.  By that time, the band had shown up on the radar of Daytrotter's Sean Moeller who invited them down for a live session. Sean liked what he heard. The PHOX track "Evil" made Daytrotter's top ten tracks of 2012, coming in at #9. That's some pretty heady company with Mumford & Sons, Father John Misty, Polica and Alabama Shakes rounding out the Daytrotter top ten.
In a little over a year the members of PHOX have established themselves as an emerging Madison band poised to take the next step in their ascending career. The group is currently working on a new EP tentatively titled "Polyandry" with a potential trip to SXSW in March on the horizon. In a 24/7 Internet-hyped music cycle, at the end of the day, all you're really left with are the songs. Do they hold up? In the case of PHOX, not only do they hold up, it could be the start of something big.
The Twin Cities get a chance to see the band live. PHOX is playing with Foreign Fields and We Are The Willows on February 24 at the 7th Street Entry.