Formerly local trio Is/Is change their name to Candace, release new EP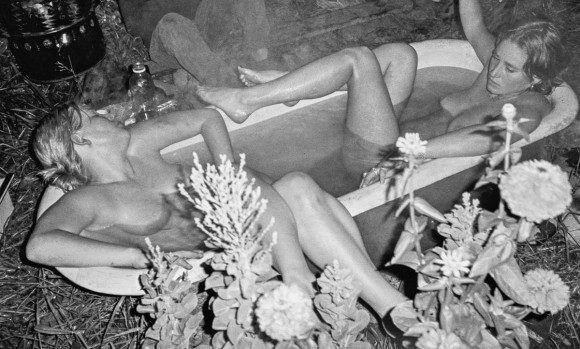 Many local fans will remember fondly the hazy, dreamy and fuzzed-out garage pop of Is/Is, who brought together members of Gospel Gossip and First Communion Afterparty. The group moved away a little while back, and recently have changed their name because of its relation to the terrorist organization. As they said on their Facebook page: "In light of realities far beyond our control, Is/Is will thus forward be known as 'Candace.'" You can read the full statement HERE.
Back to the music, the trio dropped a new three-song EP in September that continues their trend of creating blurry dream pop. "RTZ Baby" and "Midnight Blue" are spry, colorful and upbeat (for them) tracks that skate along layers and layers of stomp box fuzz. Album closer "Disappearing" is the kind of haunted, countrified, Jesus and Mary Chain with more ethereal vocals that Sarah Nienaber has also done with Web of Sunsets. It is a short EP that will sweep you up in its dreamy atmosphere, and it is over before you know it. Glad the band is plugging along, and looking forward to hearing them continue their work under their new name.