D'Allen White "Not A Single Damn Was Given" Review (Show THURSDAY!)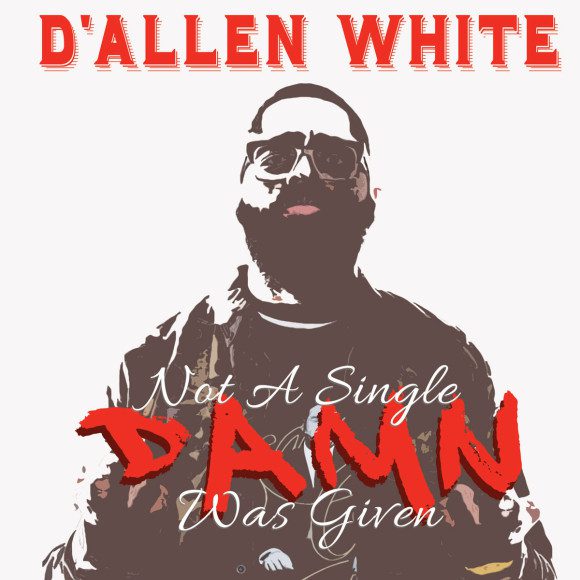 D'Allen White may have been a name that's been buzzing around awhile in hip-hop, since 2010 he's built a steady name for himself with such releases as The Commencement EP under his belt. However, many are familiar with his tune "Loose Screws," off Big Jess's Honorable Mention, Vol. 2 compilation, which was a good sign of things to come. He finally arises with his debut album Not A Single Damn Was Given, where D'Allen arises with melodic, punchy, and soulful production that allows D'Allen maximum room to strike with precision.
The production features a huge array of some of the finest producers in the Cities, with such names from Big Cats kicking things off with the wonderful "Open Palm Psalms," as well as heavy hitters like Medium Zach ("Sucker Free," "Zero Damns Given," "Dance") and Brandon Allday ("8-Bit Talk") of Big Quarters. Even Greg Grease brings a nice banger through on "Center Stage." On all of the album cuts, they vary a great deal bringing about similar elements in different contexts which allow D'Allen flows and hooks to shine gloriously.
While it's good to get some D'Allen flowtime, the few guest appearances on Not A Single Damn Was Given get some shine too. Phonetic ONE appears on two of the album's cuts, the first verses heard since his untimely passing in 2015, and boy does he step things up, especially on the lead-off single "Sucker Free," and on the album's closing song "Out Here" which is almost akin to P.O.S's "Fuck Your Stuff." Also, Brandon Allday and I Self Devine show up on the slow burner "Home Away From Home," while K.Raydio and Alicia Steele showcase some wonderful vocals over the smooth "Get High."
D'Allen puts an amazing amount of time and effort into making each song stand on its own, as well as part of a cohesive whole, and that's what lets Not A Single Damn Was Given sound amazing. The wonderful production provided by some of the heavyweights that appear here are able to allow the beats to compliment D'Allen's flow and delivery, and each moment sounds fantastic, almost soundtrack worthy for those late nights.
D'Allen White will be celebrating the release of "Not A Single Damn Was Given" with a release party on Thursday, February 4th at Honey. Performing along with D'Allen White will be Defcee, Rich Garvey, and DJ Bob Marino will be the DJ for the evening. K.Raydio will host the evening, doors will be at 9pm for this 21+ event, and tickets will be $5 at the door.
— Ali, @egyptoknuckles