Weekend Update (Vince Staples, Moon Duo, Cornelius, Todd Terje, Trouble, Kevin Morby, Downtown Boys)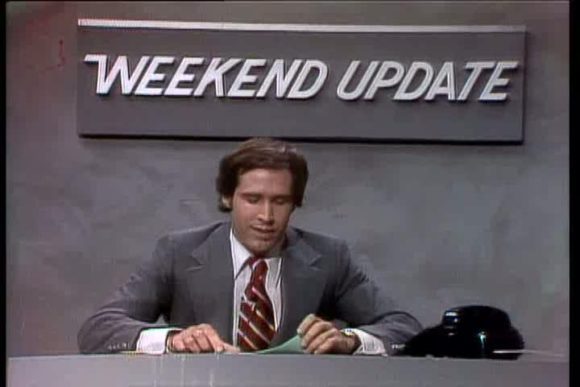 Weekend Update is where we catch up on stuff from outside of Minnesota that has caught our attention, but hasn't made its way to a post of its own. Basically we are saving lazy music fans a trip to Pitchfork, so you are welcome for that.
A
Vince Staples "Big Fish"
It's hard to overstate how good Vince Staples is as a rapper. The title track to his highly-anticipated forthcoming LP sets the bar high in the hopes that his new record is going to be another step forward for one of the most exciting young artists in music.
B
Moon Duo "Cold Fear"
Buzzing krautrock from a group that never seem to disappoint. Fuzz on top of fuzz on top of a churning bass grove, all oozing through the haze. A cool video to boot.
C
Cornelius – 『あなたがいるなら』"If You're Here"
Back under the Cornelius moniker after an extended hiatus, Keigo Oyamada returns with a woozy, smooth and mesmerizing new track "If You're Here." I missed the band in their prime, but was blown away by their set at Eaux Claires last year, and can't wait to dive into their new music.
D
[soundcloud url="https://api.soundcloud.com/playlists/301837400″ params="color=ff5500&auto_play=false&hide_related=false&show_comments=true&show_user=true&show_reposts=false" width="100%" height="450″ iframe="true" /]
Todd Terje feat Fet Gylne Triangel – Maskindans
Todd Terje is a disco-funk king, and his latest track (with obligatory remixes) is top notch dancefloor nirvana.
E
Trouble – Snake Eyes (From the Return of Twin Peaks)
Smokey, dark americana post-punk from Trouble, who contributed the galloping, sax-driven track to the new run of Twin Peaks. Dark, sexy and mysterious. Go for a ride.
F
Kevin Morby "City Music"
We've featured some of the outstanding new music from Kevin Morby, and "City Music" is another meditative, low-key, forward-looking take on the singer-songwriter genre from his forthcoming LP of the same title. More noodling and spaced-out then the game-changing "Come to Me Know" that was featured in a previous version of this post, but stacked on top of that track this song adds to my excitement to hear this whole record.
G
Downtown Boys "A Wall"
Clean your pallet with a blast of spirited, high-energy punk music from the electric Downtown Boys. The right mix of raw energy and sneaky melodies, all charging forward under the politically charged vocals of Victoria Ruiz. The band are jumping from smaller Don Giovanni to Sub Pop for their new LP, but don't seem to have lost a step.