Weekend Update (Tobacco, Mogwai, Oneohtrix Point Never, M.I.A, RIDE, Toro Y Moi, Grace Sings Sludge)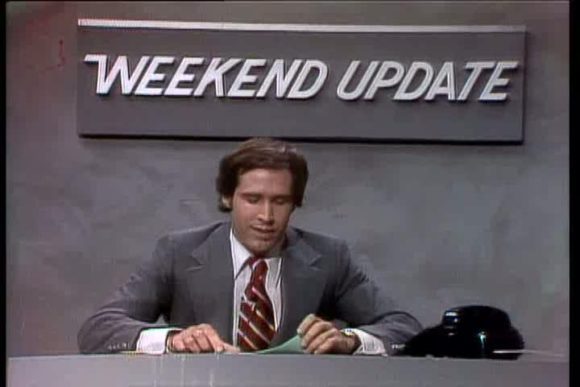 Weekend Update is where we catch up on stuff from outside of Minnesota that has caught our attention, but hasn't made its way to a post of its own. Basically we are saving lazy music fans a trip to Pitchfork, so you are welcome for that.
A
[soundcloud url="https://api.soundcloud.com/tracks/327201300″ params="color=ff5500&auto_play=false&hide_related=false&show_comments=true&show_user=true&show_reposts=false" width="100%" height="166″ iframe="true" /]
Tobacco "Got Wet In The Bomb Shelter"
I never tire of the whacked-out, kaleidoscope-on-steriods sound that Tobacco pulls out of the technicolor swamp. Don't overthink it, just ride the wave.
B
Mogwai "Cool Verine"
I've always appreciated the gentle side of post-rock, the part that almost ventures into ambient music but swells in a way that ambient would never dare to swell. Check out Mogwai at their most heartfelt, off their forthcoming Every Country's Sun LP.
C
Oneohtrix Point Never – The Pure and the Damned (ft. Iggy Pop)
Count this one as a surprise. I would not have guessed I would ever hear these two amazing artists performing together. A haunting ballad that finds Iggy sounding haunted and reflective over a buzzing OPN soundscape. More emotionally compelling than I suspected it would be…can't wait to hear the whole OPN soundtrack.
D
Mia "Finally"
M.I.A is never boring, even when her songs are build on pretty boring templates (like this one). She has a way of making something tolerable even when it isn't a very exciting beat, melody or video. Not sure what it is, and this certainly isn't going to make my top 10 (or top 100 for that matter), but even when she isn't at her best she has something that makes me listen.
E
Ride "All I Want"
Shoegaze legends are back in the saddle with this galloping tune. A bit lighter and more poppy than I remember, but I was never the biggest Ride fan. The video is weird (and not in a good "weird" way), and that is before the camera cuts to the band playing in front of a light show in what looks like a cut-rate U2 video. Let's not push it, fellas.
F
Toro Y Moi "Girl Like You"
Some glossy synth pop from a guy who has built a pretty solid career on making glossy synth pop. I can't ever get too excited for his music, but always enjoy it when I hear it. I appreciate the lo-fi video, which actually really adds a warm feeling to the song.
G
Grace Sings Sludge – A Man Doesn't Want
Former singer of the beloved band The Sandwitches now recording under the Grace Sings Sludge moniker, still cranking out fuzzy-but-melodic lo-fi indie pop. Can't really say I understand the video, but maybe some things aren't meant to be understood.