Weekend Update (John Maus, Stacian, Frank Ocean, Jen Cloher, War on Drugs, Mount Kimbe, SZA, Kamaiyah)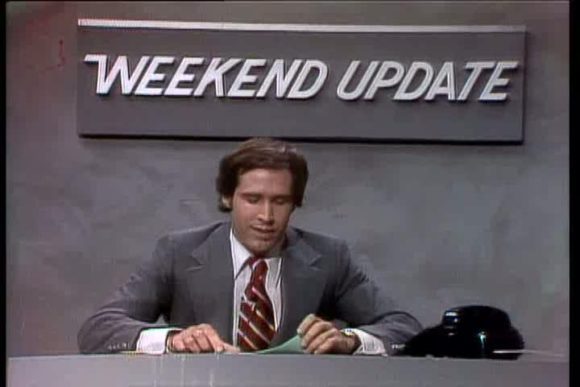 Weekend Update is where we catch up on stuff from outside of Minnesota that has caught our attention, but hasn't made its way to a post of its own. Sometimes we even post it on the weekends, but we won't make any firm promises on timeliness. Basically we are saving lazy music fans a trip to whatever other music sites you go to, so you are welcome for that.
A
John Maus "The Combine"
Reclusive synth maestro comes charging back with another anthemic, rich and multi-layered track that somehow feels like it is meant for a an empty warehouse and a stadium rock show. Not much has changed in his sound, but that is a good thing. And yes, there are still the chimes.
B
Stacian – Telephonix
I've always dug Stacian's spacey, warped electronic jams. She tiptoes around pop music, but her songs are totally grounded in the abstract world of arpeggiated synths and lo-fi drum machines, with rich melodies buried underneath the woozy landscapes. "Telephonix" is the latest track to blend the two worlds, and comes off her new LP on Night School Records.
C
Frank Ocean – Provider
If I need to convince you that new Frank Ocean is, by default, a good thing, we are too far apart to even begin a conversation. Just hit play.
D
Jen Cloher – Forgot Myself
Like a more lo-fi Courtney Barnett, Jen Cloher is a fellow Aussie who writes minimalist post-Pavement songs that are unveiled in as lackadaisical of a way as humanly possible. Smart, kinda catchy and a balanced mix of rough and polished, Cloher will be in town with Barnett when she lands in the Twin Cities as part of her tour with Kurt Vile. Birds of a feather.
E
War on Drugs 'Holding On"
You may be asking yourself, "how did this 1980's Bob Dylan song become so popular in 2017?" You wouldn't be alone.
F
Mount Kimbie – Marilyn ft. Micachu
A welcome return for the UK duo Mount Kimbie, who show flashes of their usual forward-thinking production, including this wobbly pop nugget. The whole records is a woozy journey through the left field of house and electronic pop music, and well worth the adventure.
G
SZA 'Quicksand'
Some smooth, minimal R&B, with brittle synths and skittering drums, all building towards the world-beating chorus. A great song to have in rotation as we make the quick transition from summer to fall to winter.
H
https://www.youtube.com/watch?v=3I2G81CAInI
Kamaiyah "Build You Up" & "Successful"
Two new Kamaiyah songs! Is she running into a patter of sound, and referencing her hit song "How Does it Feel,"? Yes. Who cares. These songs are awesome.