Single Take: This Song Is Awful/Awesome And You Are Stupid for Liking/Not Liking It (The Telescopes, Stacian, Fever Ray, King Tuff, Jay Rock + Kendrick + Future + James Blake)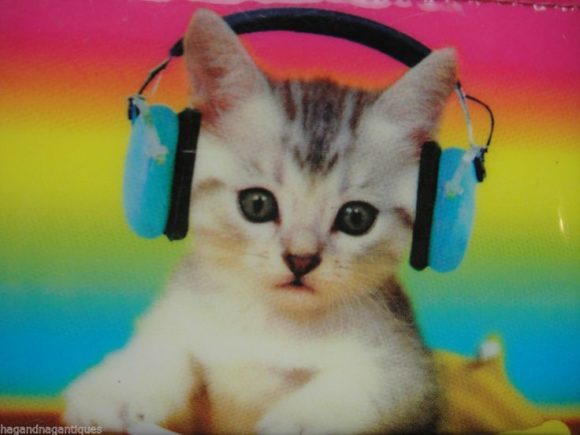 Single Take is a Reviler feature where multiple people give a passing glance at some new music and causally rank it somewhere between 1 (Justin Beiber) and 10 (really amazing). Fun, right? Check out the latest installment below and feel free to tell us who stupid and out of touch we are based on our opinions. Arguing on the internet: the greatest of American traditions.
The Telescopes – The Desert In Your Heart
Chris (7/10)
I like this subdued, shoegazy kind of sound, slightly depressed lyrics…this is right in my wheelhouse. I can't tell if the vocals were mixed in the background on purpose, or by accident…it's a mystery of the Universe.
Josh (8/10)
Hypnotic guitar drone is like catnip to me, so The Telescopes are right up my alley. I could do without the mumbling, low-in-the-mix vocals, but they don't really offend me. This whole record has been in rotation for me when I'm focusing in on work.
Jon (8/10)
I am not super familiar with the Telescopes discography which appears substantial. After my first listen of this track I actually thought it was kind of boring. A few more times through though I really like it – kind of a little bit of a Spacemen 3 vibe but a bit more drone-y minimalist psychedelia
Adam (6/10)
Kind of reminded me of what "We Will Fall" might sound like with instruments. Cool but never really gets anywhere but that's fine.
Stacian – Telephonix
Chris (9/10)
I love this kind of early electronic synth sound. I'm a huge fan of an obscure French electronic band, Telex, from the early 80s…this feels like it could be from that same era. I think Yellow Magic Orchestra, OMD, Kraftwerk, etc when listening to this. I dig it a lot, and have a lot of this type of stuff in my record collection. Music for nerds! This nerd loves it.
Josh (9/10)
I've been a big fan of Stacian for years, and not just because she is a synth shredder from our neck of the woods (she is from Wisconsin). She makes music that is richly historic while still sounding like it could transport you into a slightly dystopian future. Another dark, driving gem from this project.
Jon (8/10)
The one time I saw Stacian live I was a little underwhelmed – but based on this song I just might be back on board.
Adam (7/10)
Sounds like something you'd hear on a comp of long lost 80s synth music. I dig it.
Jay Rock, Kendrick Lamar, Future, James Blake – King's Dead
Chris (6/10)
About a minute and a half into this, it sounds like someone needs to take a drink of water…what was that? It felt a little absurd. I really got moving listening to this song at about 2 minutes or so into it. The last part of this is lit. Fast Cars.
Josh (7/10)
I like all of these artists on their own, and don't hate this song, but it feels very much like a toss-off project that finds all of them going about 65%. Not bad, but not something that is going to leapfrog the genre-bending work these artists are doing for their own projects.
Jon (8/10)
This track bangs pretty hard. It's sort of funny to me that I first heard about it on NPR. I guess that's the world we're living in now? In any case, two thumbs up from this non-gangster tourist.
Adam (6/10)
Nothing bad about it but nothing in it really grabbed me until the Kendrick part at the end.
Fever Ray – Part V: Wanna Sip
Chris (3/10)
Was kind of digging this until Britney Spears "Toxic" samples pierced my ears. I also lost my appetite watching this video. I'll pass on listening to this again, or watching the video.
Josh (8/10)
I love Fever Ray (and The Knife), even if their visuals are a usually a bit much for me. This song/video is more of the same in that regards. The music if forward-thinking and massive, and the video makes me feel like I need to go wash my hands.
Jon (3/10)
Confession time. I fully realize that I SHOULD be really into Fever Ray but every time I listen I feel nothing. NOTHING! I fully realize the problem is on my end. Had the same problem with The Knife. I am a fraud and music dilettante.
Adam (5/10)
I loved The Knife but never could really latch on to Fever Ray. I'm still not totally convinced after this one either.
King Tuff – The Other
Chris (9/10)
First of all, I am super-stoked that King Tuff has a new album coming out. Based upon this song, it sounds like the wait will be worth it. It appears to be a huge departure from the more Garage Rock influences of his previous 2 albums, and feels very introspective, like he went through a moment of soul searching over the last few years. I want to hear more, please. I feel like this could be a preview of a really great record, it's beautiful, and I admit…I got a tear in my eye on the first listen.
Josh (9/10)
Oh man, this is a slow burner, and it is so good. The gentler side of King Tuff is as resonant and powerful as his fuzzy garage spazz outs. I assume it isn't a whole album of gentle ballads like this, but I'm not actually sure I would be mad if it was. Looking forward to hearing more.
Jon (8/10)
This new track is pretty soul crushing. I think its really pretty great but it may take me a little while to come to terms with a more somber, bummed out King Tuff.
Adam (8/10)
I wasn't quite ready for a 6 minute bummer song from King Tuff but this is really beautiful. Very enjoyable.
The Men – Rose on Top of the World
Chris (5/10)
You know, I really loved their 2013 album, New Moon. This is pleasant, but it is missing that edge from 2013 that I loved enough to buy the album and see them when they came through Minneapolis. I feel like the Honeydogs already made this song in 2006, and they did it better.
Josh (3/10)
Yikes, this is a bland box of mashed potatoes. Unlike King Tuff, when they took off the edge of previous releases, it turns out things really take a turn for the worse.
Jon (4/10)
I feel like this must be a different band from the Men that I saw tear up a basement in 2011 (holy shit, that feels like a long time ago). Are they basically Blitzen Trapper now? I think I liked their old look better.
Adam (4/10)
Never really got into this band but this is pretty boring.