Single Take: This Song Is Awful/Awesome And You Are Stupid for Liking/Not Liking It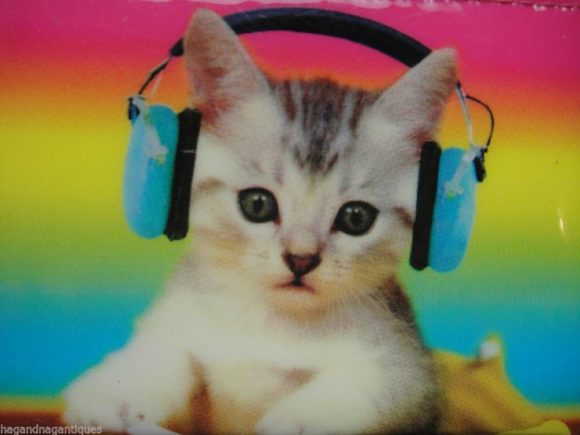 Single Take is a Reviler feature where multiple people give a passing glance at some new music and causally rank it somewhere between 1 (Justin Beiber) and 10 (really amazing). Fun, right? Check out the latest installment below and feel free to tell us who stupid and out of touch we are based on our opinions. Arguing on the internet: the greatest of American traditions.
Our guest contributor this week is Jennie Lawless, formerly of duo Warehouse Eyes. Jennie has a great new EP out Two Songs, which you can stream here. You can catch Jennie at the Nomad tomorrow (3/27) or if that is too short of notice, she's performing at the Eagles Club on 4/14. Stay up to date on Jennie's comings/goings here.
Jon (6/10)
I like the surf guitar and the vintage organ, but have just never been that into the BBQ's vocals. I feel like if he'd had his old buddy King Khan front this one it would be a different story.
Jennie (5/10)
This song would be so cool if it came out in the 60s and the vocalist was better. However, this is new music and the crummy lo-fi mix and unoriginal style is not that special, just kinda derivative. Maybe I would put this song on a playlist if I were hosting a mod-themed party. For that reason I generously give it a 5/10.
Josh (7/10)
Some old-fashioned garage rock done by a guy who is a pretty consistent warrior in the tambourine & fuzz guitar army. A good reminder that you don't need to reinvent the wheel, but isn't going to be on my end of the year top 10.
Chris (6/10)
I dig this with it's garage punk simple hooks. Just one of those timeless tunes that even though it's relatively new…could be from the 60s easily…but really nothing new and mind blowing here folks.
Jennie (7/10)
Bluesy surf rock guitar set in the Sahara Desert with northern African vocals. Cool. The chorus of men singing in unison is as rich and raw as the language they're singing in (Tamashek). As much as I adore Mark Lanegan, I kinda wish his English language vocals didn't come in at the end – it took me out of the special world the song created. Despite that moment, I left wanting to hear more from this group.
Jon (8/10)
Love the band, love the beautiful video, love the song. Would be perfect if not for the English language bit – one minute I am floating in the mystical and magical deserts, the next I am like "who let in the tourist?"
Chris (8/10)
This video is rad, and I feel it helps me to understand the song a bit better despite the language barrier up until the midpoint where he sings a little english "don't keep me apart, I'm through sleepwalking." The entire thing has an element of cool to it, like the goat in shades. I've actually watched this almost 10 times now, it's that enjoyable of a tune and video
Josh (8/10)
Always love their work, and this song is one of the more compelling distillations of their always-outstanding songbook. Mark Lanegan at the end is a weird, but not bad, twist in the final quarter of the song. In addition to the great song, the video is powerful and visually stunning, making this already impressive song even better.
Jennie (9/10)
The sampled recording of Nina Simone speaking during the intro was kinda lame; I'm almost never a fan of sampled speech in music. Despite that intro, this song is hip. Good slow-jam energy right off the bat. I like the sparse arrangement and production choices, and the vocals don't fall too much into the typical R&B trope of being overly melismatic or belty. Curious to hear more. 9/10
Josh (10/10)
This song came in from left field and is stunning. From the vocal sample to the spare-but-powerful to the epic hook, this song is pop music gold. Looking forward to hearing more from an artist I didn't know until this video.
Chris (9/10)
I wasn't expecting to have an emotional connection to this song, but when she sings "Nina told me that I'm free", it actually choked me up…you can hear how much the Nina Simone song, "I Wish I Knew How It Would Feel To Be Free" means to her. This is fresh, and very moving.
Jon (7/10)
I like that this is slightly off-kilter but still pretty accessible – I feel like it seems forward thinking in a way that reminds me of someone like FKA Twigs but also pop-oriented and rooted the past tradition of R&B.
Jennie (1/10)
I'm so done with white dudes playing alone with their acoustic guitars, OH MY GOD. I'm not sure I want to finish listening. This is boring and Stephen Malkmus needs to try harder.
Chris (10/10)
There is nothing this man can do that I do not automatically love. This is no exception. Simple, classic, lyrically deep ("Captured in a mason jar, would you be my whispered unnamed star, in a galaxy so far far far, from the winter time x2, wandering through.") and acoustic with a 12 string guitar. I needed to hear this song this week. This guy is a legend.
Jon (4/10)
This melody actually reminds me bit of a singer/songwriter I really like (and who we featured on our last Single Takes) Chad Van Gaalen. But it's also not remotely weird in the way that Van Gaalen excels at being. The political lyrics feel pretty ham-fisted as well. Malkmus comes off kind of like that guy in your dorm with the acoustic guitar who tries to impress girls with his sensitivity and basic mastery of a few chords and I feel like he is better than that.
Josh (4/10)
I'm a certified Pavement groupie, but this falls for me into the post-Pavement "mailing it in" folder I'm always afraid from new songs by Malkmus. I didn't look, but I really hope this is an acoustic version of a more fully fleshed out song and not the final version.
Josh (9/10)
Outsider pop with a worldly funk feel. An amalgamation that brings to mind Arthur Russell, which is one of the highest musical compliments I feel like I can pay an artist. If this song is any indication, the forthcoming compilation it is from, titled "Uneven Paths: Deviant Pop From Europe 1980-1991," is going to be a doozy.
Chris (7/10)
I'd catch this show at The Dakota if he played there…this sounds like it would be amazing live, and definitely something a vinyl head would want in their record collection (this vinyl included). Total mood music to chill with friends, lovers, or a cold beer on the couch with this spinning.
Jon (8/10)
I like this quite a bit – feels like some kind of weird amalgamation of jazz, lounge, and exotica.
Jennie (9/10)
Thank god, something unexpected! I didn't know how much I needed to hear a saxophone until this song came on. I want to listen to the wonky little intro over and over. The rhythm section, unorthodox instrumentation, and curious vocals carry the song. That dirty acoustic bass is fire! The outro is a little too chaotic; the song loses its charm by the time the violin re-enters – the timbre of the instrument clashes pretty dramatically with the voice. But I still want to hear more from this artist. Surprised to learn that this was originally recorded in 1980! Makes me love it even more.
Chris (10/10)
"Something about being so much in the present moment, that you can just do anything, because self doubt just feeds on the past and the future. So you can just do it." This is something I have been thinking a lot about over the last few years, and it's refreshing to hear someone like Kristian says these same things, despite his relative fame. Anyone who is out in the world creating and opening themselves to criticism has felt this at some point. This is an important piece of work from an artist I have really enjoyed over his career. Putting his thoughts to song, you get a glimpse into his creative process.
Jon (7/10)
I have a soft spot for TTMOE from the times I saw him live what feels like forever ago. This particular video has a lot of talking to the camera and I really just wanted to hear the song, but I guess no experience with Kristian Matsson is complete without prolonged eye contact. I like this song, particularly the guitar playing.
Jennie (7/10)
Confused by this cheesy video intro of Kristian telling us about his recurring dream of trying to fly before playing a song about it. I'm quite charmed by the vibe of the finger-picked electric guitar – the little ascending swoops are cute, but the video should have ended when the song ended. This outro just feels too tour promo-y to me. I'm very nostalgic about 2010 Tallest Man on Earth, so that bias is probably the main factor in giving this one a 7/10.
Josh (7/10)
A beautiful song and video, crammed in the middle of Kristian Matsson of storytelling that I wish that they had left on the cutting room floor. The good stuff happens between 2:40 and 6:20.