Single Takes: This Song Is Awful/Awesome And You Are Stupid for Liking/Not Liking It (SunGod, Baloji, The Coral, Ibeyi, Blood Orange, Blackout Beach)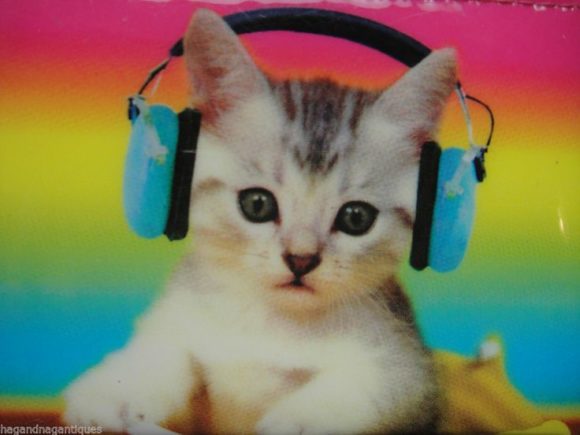 Single Take is a Reviler feature where multiple people give a passing glance at some new music and causally rank it somewhere between 1 (Justin Beiber) and 10 (really amazing). Fun, right? Check out the latest installment below and feel free to tell us who stupid and out of touch we are based on our opinions. Arguing on the internet: the greatest of American traditions.
I
Sungod "Hypnotism"
Adam J 10/10
I'm glad to hear this psychedlic outfit has freed itself from the closet again. I love their 2014 self-titled LP; and this VHS-inspired acid trip only means good things for the future.
Jon 8/10
Sort of reminds me of Pink Floyd but without the vox. Often it's the vocals that actually turn me off of prog rock so I kind of appreciate this. Very dreamy. But one you get the drift it just kind of repeats itself (which isn't necessarily bad).
Josh 7/10
See you on the dark side of the moon. Was hoping for a bit more of a muscular krautrock gallop from them, but can dig the classic, heady pysch.
Chad 7/10
This is pleasant, and certainly hypnotic. I nice chill sound for that moment at the end of the night when the drinks have been plenty, and you need something to calmly fall asleep to.
II
The Coral "Eyes like Pearls"
Chad 7/10
Smooth tune, with a wonderful found object robot in the video. I found my toe tapping instantly at the beat, head swaying back and forth to the backing strings, and pleasantly my troubles feel a little more far away, now.
Jon 4/10
Holy shit – I totally forgot about the Coral! I had their debut album in 2002 and really liked it from what I can remember. Have NOT kept up or even thought about them in some time. This song is OK but nothing remarkable – middle of the road, indie pop without much of a memorable hook or lyricism.
Josh 2/10
A band who have made some music I consider classic, but also can roll out some clunkers. This is a clunker. Feels like they mailed it in. Video is kind of cool, but the music, vocals, melodies all feel half-baked.
Adam J 8/10
Fun narrative video starring an up-and-coming robot lead. Great tune. I'm a fan of the vocal melodies and classicalist string accompaniment.
III
Baloji "L'hiver Indien"
Jon 9/10
This is pretty fantastic – never heard of this guy but apparently he's been around as long as The Coral! This is just the perfect combination of a thumping beat, African-style guitar, rapped vocals. Love it.
Adam J 9/10
Politics disguised as dancey lounge. Diabolical. Very much dig his shirt, too.
Josh 9/10
I could listen to this on loop forever. Funky grooves, fun live video and soaring melodies. I actually kind of like not knowing what they are saying, so I don't even need the subtitles.
Chad 9/10
Pardon my French, but I fucking love this. I need to listen to this artist some more, vinyl worthy music here folks. I love the dance, and aesthetic of the video as well. This is a true artist.
IV
Ibeyi "Transmission/Michaelion"
Jon 10/10
Really love Ibeyi but honestly I have never really gotten into Meshell Ndegeocello. This is a great great collaboration though. This song, um, makes me want to be a better person. That's a pretty good sign, right?
Chad 7/10
I guess I'm a hi-fi head now, and I judge songs on how they might sound on a turntable. I'll bet this sounds fantastic. Now, I would not normally listen to this in the car, or anywhere other than in my hi-fi space. If there was a chance to see this performed live, I'd be all over that as well. The visuals in the video are off the hook, that mid-point of the video with the stars and galaxies was beautiful
Adam J 8/10
I'm not sure if every music video with subtitles would hold my attention, but this mini ecology film certainly did. I very much enjoy the theme this week.
Josh 7/10
A pretty song with a gorgeous video, although I feel a bit of fatigue of neo-R&B music, even if this is from a somewhat adjunct genre. She clearly has a ton of talent…would be interesting to hear if the rest of her albums adheres to the same formula or tries different avenues.
V
Blackout Beach "Beautiful Burning Desire"
Adam J 7/10
Fuzzy, loping, good. Probably gonna have a playlist by the end of this sentence.
Jon 7/10
Interesting song – I like the weird, spooky, shimmery vibe. Feels a bit like Scott Walker meets Vangelis or something like that. Definitely gets points for trying to do something unique.
Josh 8/10
I really like the heavy, droning music and the theatric vocals. I would have been fine with the instrumental "intro" being turned into whole song, frankly, but I appreciate the non-conformity and the pushing of the boundaries that Blackout Beach represents with his spooky and abstract songwriting. Like his fellow travelers, sometimes the results can be a little hectic and stress inducing, but there is a lot to chew on and like over the seven minutes of this song.
Chad 4/10
For some reason I really dig the music, but the vocals are making me cringe. I'm just not feeling this, is there a instrumental version of this? I'd like that more, I think.
VI
Blood Orange "Charcoal Baby"
Jon 8/10
Good track – really a beautiful video as well. i usually kind of shy away from tunes with strong modern R&B vibes (hellooo saxophone!) and autotune but this one does it for me.
Adam J 8/10
Nothing makes music personal like family. What a beautiful homage, in every sense.
Chad 9/10
Of all of the songs in this collection of single takes, this is my favorite. I love the slight warp in the guitar through the entire jam, and then the sax at the end hit me. A wonderful late summer of 2018 tune.
Josh 10/10
What a wonderful, beautiful, righteous song and video. Blood Orange is doing amazing work, and this song and video are timeless. Not sure I will ever be able to hear this song without thinking of this video.