The Hexagon
(612) 722-3454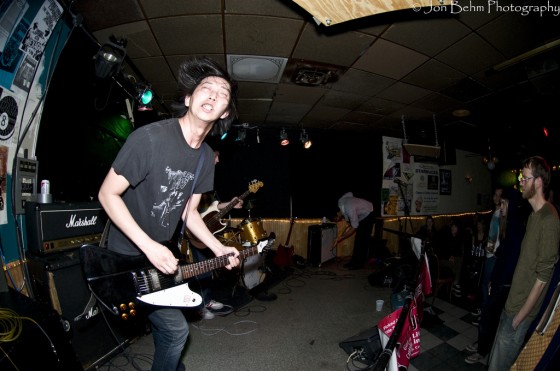 Venue: The hex is a longstanding South Minneapolis dive that is a very popular hipster hangout
Booking: Mostly local bands, with the occasional touring band coming through.  Music is rock/punk/experimental heavy, and there is never a cover charge.
Concert Experience: The Hex is divided into the main bar and a smaller side room that houses a tiny, low stage.  The stage area can get packed pretty easily and oftentimes carries a whiff of body odor due to the clientele not giving in to the "repressive cultural mores of personal hygiene" or something like that.   Still, when the house gets rocking it is a pretty fun place to let loose – dancing isn't frowned upon (when there is room for it).
Drinks: The standard allotment of beer and spirits.  Drinks are affordable and PBR is consumed in large quantities.  Unfortunately the bar only accepts cash.
The Staff: No bullshit, no tomfoolery.  These folks will let you know when it's time to leave.
Parking: Good sized parking lot and plenty of on-street parking.
The Inside Scoop: Shows go pretty late into the night so it is entirely possible to catch an act at another club and then get to the Hex in time to catch the headliner before close.