State Theater
Website
(612) 339-7007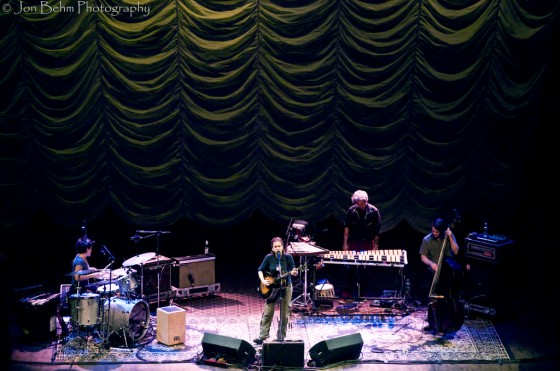 Venue: The State is a fancy schmancy theater district venue, which generally books theater but occasionally also gets music acts and other performers.
Booking: The music acts are generally pretty popular and attract a wide range of fans, older and younger.  Acts vouched for by NPR are a pretty safe bet.  Most of the music is generally on the serious, buttoned down side (you won't see any drunk bassists reeling into the crowd).
Concert Experience: The State is housed in a lovely ornate space with fantastic sound and lighting.  There are ground level and balcony seats that stretch to the back of the room (it is a sitting venue).  It isn't the most intimate venue, with a large, high stage situated a small distance from the seats.
Drinks: Expensive, cash only, with a limited array of wine and beer.  One would be advised to find a nearby bar if you are interested in drinking on the cheap.
Staff: Friendly enough, though they can be pretty strict about seating, photography, etc.
Parking: Not much free parking in downtown Minneapolis – plenty of ramps though.  If you don't mind walking a bit the area around the St. Thomas campus occasionally has some spaces.
Inside Scoop: If you wait until mid show, it isn't difficult to find unclaimed seats that might be better than your own (at non-sold out shows).