Self Evident DVD/Music Video release tonight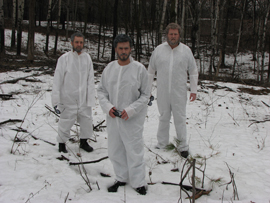 Minneapolis math rockers Self Evident, fresh off tour, will celebrate the release of their first DVD tonight at the Hexagon Bar. The DVD contains a live show and a brand new music video for "The Past" from their most recent album, all of which were shot by local video site Northern Outpost.
You can view clips of the DVD at North Outpost.
FRIDAY JUNE 11TH
HEXAGON BAR
self-evident (performing & premiering their video for "The Past")
Happy
Buildings
the wapsipinicon
9PM FREE
Writer / photographer / Reviler co-founder