Battle Napkin: Snakes On A Plane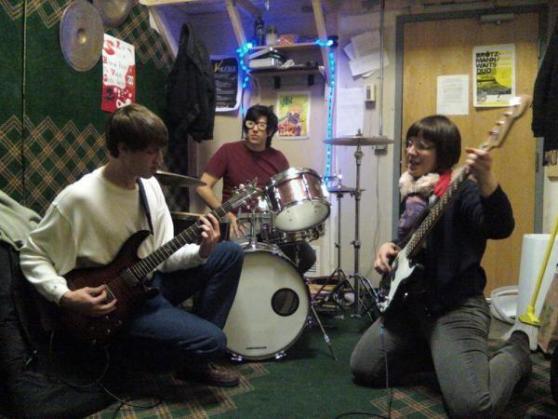 I totally slept on local band Battle Napkin's CD release a couple weeks back – and its a shame because I have really been enjoying their debut self-released LP Necrotic Blanket.  You can be sure I will check out the band in the future whenever they schedule a show again, and in the meantime here's a good tune off of the recently released album.  "Snakes on a Plane" starts out with a bassline that sounds a bit like the intro to the Doors' "Five To One" only sped up.  It quickly morphs into a peppy, disco infused pop jam that includes a energetic vocals that are a bit reminiscent of James Murphy, as well as a full on guitar assault towards the end.  If you like what you hear, keep an eye out for whenever these guys announce a show again, which will hopefully be soon.
— Jon Behm
Battle Napkin – Snakes On A Plane
Battle Napkin:          Site
.