Buildings: Melt, Cry, Sleep Review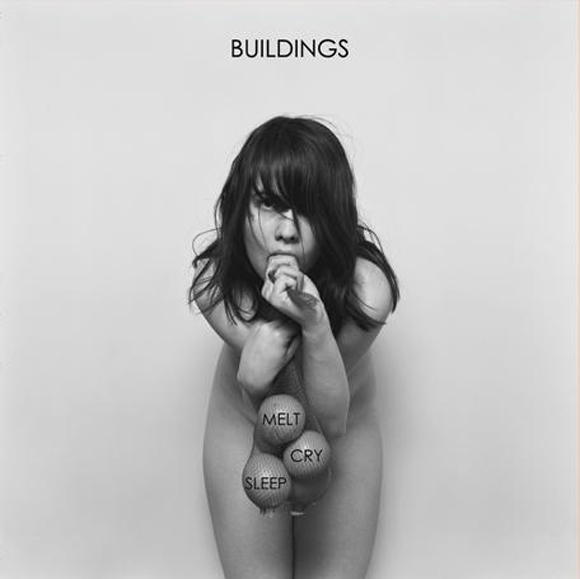 In the years following the '90s heyday of Amphetamine Reptile Records and the like, one could argue that Minneapolis hasn't paid attention to any of the bands carrying the aggressive, noisy rock torch of the bands that ruled this town for so many years. Buildings are a relatively new band, formed in the later mid-2000s by guitarist/singer Brian Lake and drummer Travis Kuhlman. A few years, a full-length, and a new bassist later, Buildings' sound is coming together, running the aggression and riffs of the Jesus Lizard through a very '90s D.C. and math rock filter.
The band gets to the point with the leadoff track, "Rainboat." Things launch full-speed-ahead with guitar riffing set over the constant pound of Kuhlman's furious drums before dropping back for Lake's shouts. "Born On A Bomb" and "Invocation" never show signs of slowing down. This is also where new bassist Sayer Payne's additions shine through, especially on the verse-riffs of "Invocation." "Noxema Gurl" gives you the first taste of the Buildings' math rock side, building off a Slint-like riff that wraps itself around the beat—a beat that's always just one short of where you think it's going to take you before the whole band kicks into the seasick waltz-rhythm of the chorus. The tense "Misshaped Head" opens up the second half of the record, leading the way for two more bass-driven songs: "Strange Sleep" and the fantastic "Night Cop," which is the highlight of the second half.  The record closes with the 5/4 math rock of "Wrong Cock" and the Jesus-Lizard-riffing and fuck you outro of "Crystal City."
Melt, Cry, Sleep doesn't waste any time with anything, blazing through 10 tracks in barely more than half an hour. While you could see the record as a retread of its past influences, it doesn't matter because Melt, Cry, Sleep blends those all into a furiously satisfying record. As the rock cliché goes: Play this one loud; it's how it was meant to be.
—Adam
Buildings are playing a CD release show tomorrow night (12/17) at the Hexagon bar with Self-Evident, Accordion Crimes and Blood&Stuff.
Writer / photographer / Reviler co-founder