The Monday Mixtape: Game Of Thrones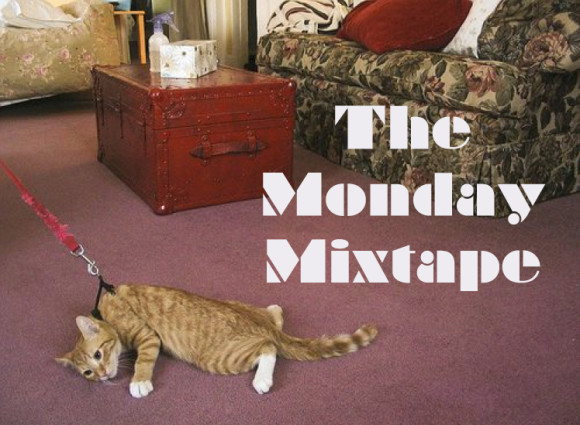 The Monday Mixtape is a feature where Reviler staff, friends and outside music lovers make an online mixtape around a theme of their choosing. And release it on Monday. If you are like us,  we know you need some compelling reason to get out of bed to start the week, and what better then some kick-ass mixes from people who spend way too much of their life thinking about shit like this? Stream the mix below and please, if you like some of the tunes, support the artists by BUYING their music. If you have an idea for Mixtape Monday, shoot us an email. Enjoy!
I never thought I'd be the type of person to make a music playlist inspired by a fantasy book series.  Or to have so much fun doing so.  While I can appreciate the wide variety of literature available for people of all interests and walks of life, I have to admit I'm a bit of a book snob (don't judge) and have always turned my nose up at fantasy/sci fi books and their often cheesy book covers depicting fantastical scenes and imaginary places and creatures.  And then I started reading Game of Thrones.  The HBO series is what first hooked me with its complex, intertwined story lines, dark themes, and addictive characters.  From there I picked up the first book in the series and haven't stopped since.  This Monday Mix-Tape is an Ode to Game of Thrones as well as a sort of apology to the fantasy/sci fi genre for being so quickly, and wrongfully, dismissive.  While I doubt you'll ever see me decked out in head to toe GOT garb at CONvergence, the nation's largest sci fi and fantasy convention, I'm so glad that my eyes have been opened to a whole new collection of literature to enjoy.
— Maxine

Theme Song – sex and violence, the exploited
The Lannister's always pay their debts – Gold Lion, Yeah Yeah Yeahs
The Wildlings from the North – Immigrant Song, Led Zeppelin
The Wandering Viserys and Daenerys Targaryen – Wanderlust King, Gogol Bordello
Winter is Coming, The Starks of Winterfell – Dire Wolf, Grateful Dead
Shae and Tyrion – My Night with a Prostitute from Marseille, Beirut
For Cersei – Queen Bitch, David Bowie
Daenerys' Song – Dragon Queen, Yeah Yeah Yeahs
Catelyn's song for Eddard – Wildfire, Roma di Luna
The Land of Westeros – Wild Go, Dark Dark Dark
Ygritte and Jon – Strange Love, Sonny and the Sunsets
In memory of the Starks of Winterfell – Wolves, Phosphorescent
River of flowers and blood – Flowers and Blood, Mariee Sioux
Blood Rushing – Josephine Foster