Video: The Body "To Attempt Openness" + Show Tonight!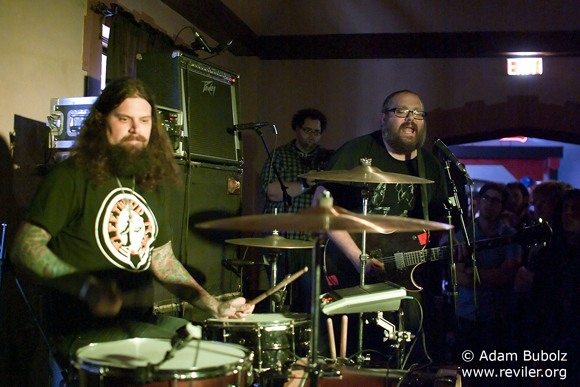 Since forming in Providence, RI's thriving noise scene of the late 90s to their move to Portland a few years ago, The Body has been creating the kind of brutally heavy sounds with just two guys that most bands dream of recreating. Their new album Christ, Redeemers is out on their new label Thrill Jockey and is another dense piece of punishing sludge. Fans of heavy music do not miss this.
The Body plays the Hexagon Bar in Minneapolis tonight (10/23) with False, The Funeral And The Twighlight and Up The Mountain, Down The Mountain. The show is 21+ and free.
The Body – To Attempt Openness from Thrill Jockey Records on Vimeo.
Writer / photographer / Reviler co-founder