Introducing: Harakiri / Album Release Show Friday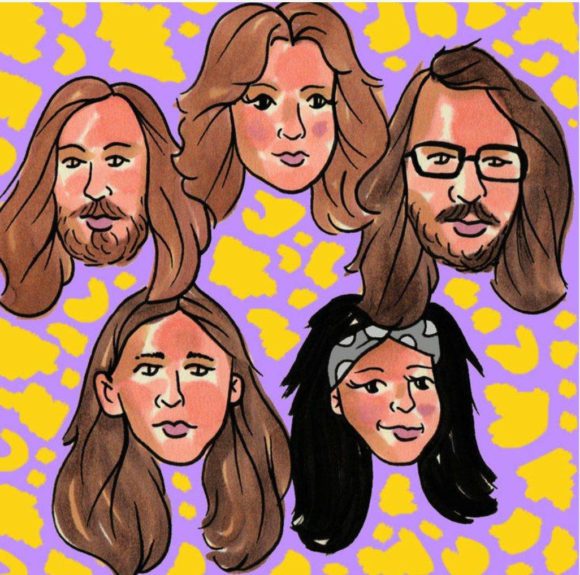 Twin Cities quintet Harakiri just might be my favorite new local band. So rarely does a band's sound match up so well with my own personal tastes that I can make such a confident statement after hearing just a handful of songs. But these guys are obviously my people: eclectic vocal harmonies, progressive/psychedelic structures, an overarching sense of melancholy. Check check check!
Harakiri are made up of Geoff Davidson, Jordan Manus, Alexa Blake, Cody Benecasa, and Miranda Emmerich and they are very good at what they do. Their tunes are otherworldly and futuristic, a kind of space jazz for a rainy day (not that it rains in space and perhaps not even in the future either). It's technical and complex music, consisting of guitar, bass, synths, and notably Manus and Blake's intertwined vocal layers. I highly recommend you check out their new album, some of which you can stream below and which will be released in full tomorrow (12/1) at a show at Icehouse with a couple other great bands (The Controversial New Skinny Pill and Elle PF). Info here. Tix here.
— Jon