Electric Fetus
Website
(612) 870-9300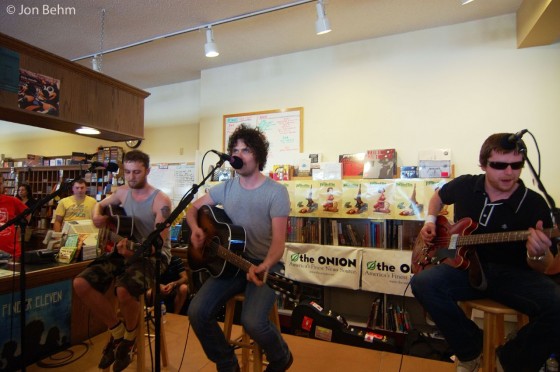 Venue: The Fetus is a record store that has been in the Twin Cities for as long as anyone or their parents can remember.  They aren't a "regular" music venue but often do in-store performances.
Booking: Quite a few National touring bands (even quite popular ones) come through the Fetus's doors, as well as a good assortment of local bands.  The shows are usually announced with fairly short notice beforehand.
Concert Experience: The store can get quite crowded, but usually early set times and short notice keep it fairly manageable.  The place isn't exactly built for concerts though so attendees have to fit between the aisles and displays.  Luckily the excitement of essentially hanging out with your favorite artists is enough to keep everyone happy.  Oh yeah, and its free (though occasionally you have to buy the artist's album to get in the door – which sucks if you already have it).
Drinks: Hope you are into soda, juice and tea because there isn't much else.
Staff: Generally friendly, music-obsessed people.  Just don't try and bring a bag into the store.
Inside Scoop: Keep an eye on the Fetus's website when there is a popular band you like in town – there is always a chance that they will do an in-store.