First Avenue
Website
(612) 338-8388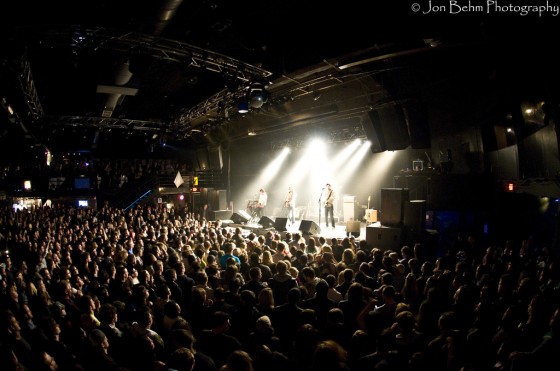 Venue: First Ave is the center of the Twin Cities' music community and a legendary rock club. The club is housed in an old downtown bus depot, and is one of Minneapolis's largest non-stadium clubs.
Booking: First Ave features popular national touring acts and make well-informed booking choices – from music of all genres. If that new popular Indie band is coming through town, chances are they are headlining here.
Concert Experience: First Ave has good sightlines, good lighting, and a well situated high stage. A second level balcony hugs the stage, and several small bars are available for drinks. The venue can often get quite crowded, making it difficult to get around. Everyone stands for shows, though there are a few tables around the perimeter of the club.
Drinks: The drinks at First Ave skew towards the pricier side though you can sometime find cheaper fare next door at either the Entry or the Depot (all part of First Ave).
The Staff: First Ave's staff deal with a lot of drunk assholes, making them as a whole a little standoffish. They take a very "no bullshit" attitude but as long as you aren't acting a fool they will leave you alone.
Parking: Yeah, no
The Inside Scoop: Occasionally you can pay a dollar to be able to cross into First Ave's twin venue, the 7th St. Entry. If you plan on drinking a lot, cross over to the Entry for 2.75 PBR's (until 11pm) and you can bring them back with you.