Jelloslave: Jane Bond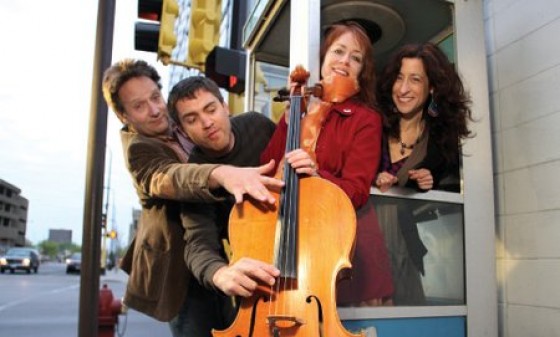 78/100
Local boundary pushing artists Jelloslave were kind enough to send over the first single from their upcoming record Purple Orange the other day.  "Jane Bond" is a wild instrumental mashup of jazz and classical music, with an undercurrent of Eastern rhythms on the tablas.  As is the band's modus operandi, the tune is heavy on the cello strings – played here by Jacqueline Ultan and Michelle Kinney. The rambling song starts off sounding inspired by the James Bond theme, and later evolves into an interesting take on Joy Division's "Love Will Tear Us Apart."  While I often tire quickly of heady instrumental music, this stuff actually has some bite to it.  It's definitely enough for me to want to check out the rest of the album, which comes out on April 2nd.    
     — Jon Behm
1. Jelloslave - Jane Bond
Jelloslave will be playing their CD release shows on April 2nd and 3rd at the Open Eye Theater in Minneapolis.