Black Angels: Bad Vibrations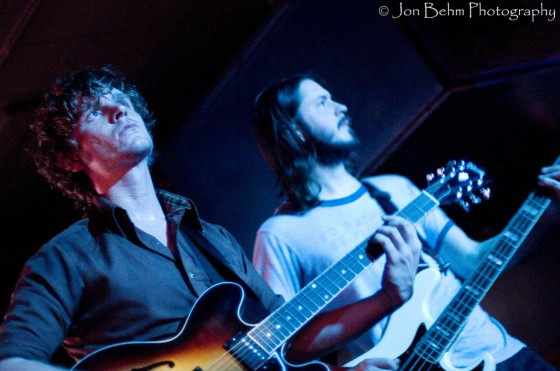 Austin Texas's Black Angels will release their third full length this Fall, Phosphene Dream, on their brand new record label Blue Horizon.  Produced by Dave Sardy (Oasis, Wolfmother, Black Mountain) Phosphene supposedly takes the band in "a bold new direction."  Based on this first single though, "Bad Vibrations," the turn doesn't seem that bold.  It is definitely more cleanly produced, with the intricate sonic layering ringing more pristinely through the swaths of distortion, but at heart "Bad Vibrations" still seems to be the same kind of dense, gothic, psychedelia the Black Angels have been producing for years.   It's a sound I happen to love so I am happy they haven't done anything too crazy with it.
     — Jon Behm
Black Angels:          Myspace
.