Jens Lekman: The End of the World is Bigger Than Love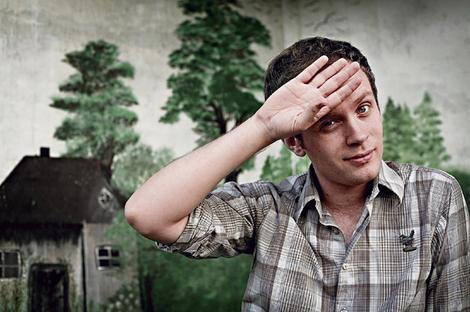 Hot damn! It's about time we heard from Jens Lekman! My friend and I were just reminiscing last night about how we had waited in the Triple Rock parking lot (very creepily I might add) to talk to Lekman after his last show here, like 200 years ago.  "What is he up to now?" we both wondered, and now we know.  Writing new songs, thankfully.  It doesn't even matter that "The End of the World is Bigger than Love" is terrible (it is) I am still psyched at the prospect of a new record from one of my favorite songwriters, and am completely willing to issue a free pass.  I just hope that Lekman keeps doing what he's been doing, and was a little frightened when, on his Small Talk blog, he proposed the conversation topic of "quitting" last month. Hopefully the prospect of throwing the towel in isn't something he's seriously considering.
You can download track here by signing up for Lekman's email list.  It is pretty cheesy, even by Jens Lekman standards.   
     — Jon Behm
Jens Lekman:          Site