BTTV Compilation Contest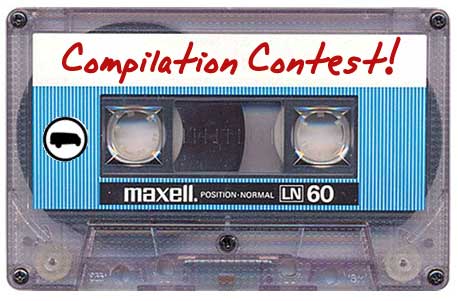 Band couch-sharing site Better Than the Van (see a better description here) is currently staging a contest for bands, giving them a chance to submit a song that, if selected, will be placed in a limited edition compilation for sale through the site (profits split 50/50 with the bands.
Below is the whole scoop, or read more here.
Here's how it works: 
You submit a song. We have a listen. 9 bands are picked to be on the comp.
All selected songs will be sold together on the Better Than The Van Compilation via Bandcamp as a "Name Your Price" download, with a minimum "set price" of $5.
All sales are split evenly between us and each band selected for the compilation. So at minimum $.50 goes to each band picked and us for every sale made. (Each band will get sales stats (more info) from Bandcamp. Because honesty rules!)
We all do our part to promote the compilation so everyone blows up!
Your music gets to new ears and we all make a little scratch.
By submitting a song by no means do you give up ownership or any rights to it. If submitting a song in any way interferes with other legal agreements you have, we kindly suggest you don't do it.
That's it! Go ahead. Send us a song!
SUBMISSION PERIOD CLOSES SEPTEMBER 10, 2010.
Better Than the Van:          Site
.