The Fresh and Only's: Waterfall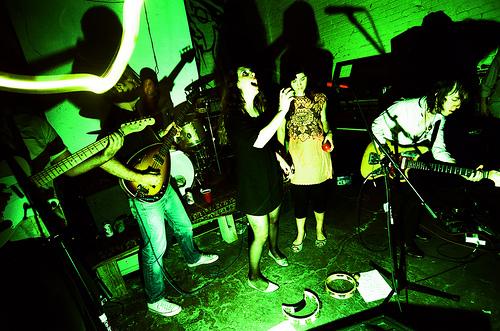 Here's a new tune just released from San Fransiscan pych-rockers the Fresh and Only's off of their forthcoming record Play It Strange.  "Waterfall" is a bit of a suprise – the band seems to have toned down their 60's hazy psychedelia (slightly) in favor of a sweeter, more straightforward rock sound remeniscient of R.E.M.'s early days.  Check it out and count down the days until the band's 11/12 performance at Minneapolis's 7th St. Entry.
     — Jon Behm
Fresh and Only's:          Myspace
.