Sunset: Loveshines But The Moon Is Shining Too Review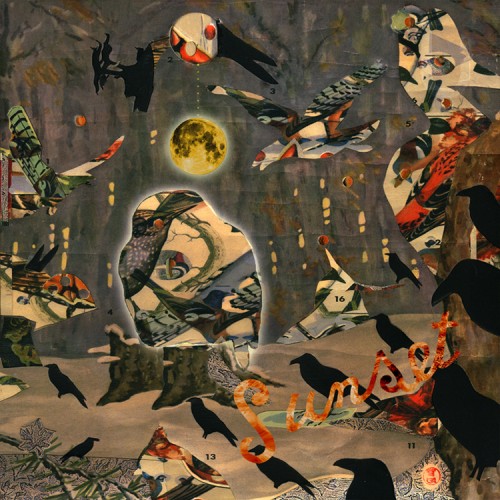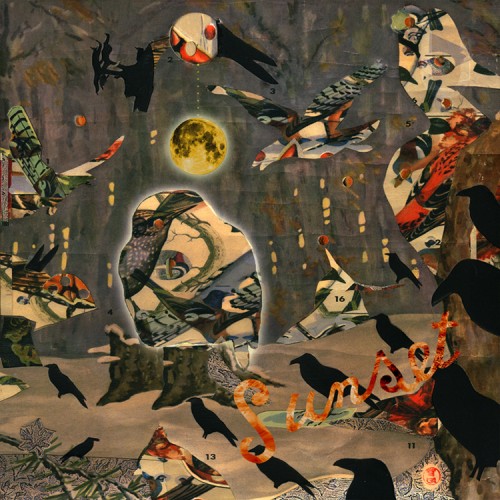 85/100
A scant few months after first propositioning fans via video to "help put out [his] album" by donating cash to his kickstarter account, Sunset frontman Bill Baird (formerly of Sound Team) appears poised to unleash his fifth record upon the masses.   And if the blog craze is to be believed, Loveshines But The Moon Is Shining Too just may go down in the history books as one of the first wildly successful examples of direct fan funding, as well as the final(?) nail in the coffin for the traditional music label. 
And though it remains to be seen how Sunset's moody, psychedelic sound goes over with the masses, at least on a quality scale the hype is justified.  Loveshines is a finely crafted, exquisitely rendered (if a bit long) piece of symphonic rock.   In thirteen melancholy, reverb-doused tracks Baird and his band utilize strings, guitars, and keys to craft a baroque rock sound that evokes an intersection of classical music with prog.  Though while describing Sunset's sound, critics tend to throw The Moody Blues around a lot as a reference point, the more restrained, late sixties sound of Procol Harum is probably more accurate.  Echoes of the great English sextet abound throughout Loveshines, particularly the group's early years (In fact PH's de facto debut Shine On Brightly even seems to share Loveshines' preoccupation with moonbeams).     
Even if you have never heard of Procol Harum before though, it certainly would hinder your appreciation for Sunset's sound.  Great tunes are great tunes after all, and Loveshines is full of them.  Lead track "Heavy Light" provides an excellent starting point with soft male/female vocals over echoing keys and psychedelic guitar that gradually builds the tune's energy up expertly just to draw back to let the wavelike rhythm calm the waters before they flow into a hazy harmonica bridge.   The "Loveshines" tracks (I, II, and III respectively) also notably punctuate the record in three parts, from "I"s plodding piano keys and ethereal guitar to "II" and III's slightly more upbeat rock.  And if you are in danger of getting tired of hearing just how much love shines, remember that "the moon is shining too" – the majority of the rest of the album concerns itself with more nocturnal pursuits.  "Moonlight" is an immediate standout here, with its ghostly vocals floating along on a bed of droning distortion and barrelhouse keys .    So too is the record's peppiest offering "Lunar Eyes" as well as the exquisite "Late Night Dawning," which though written by Baird features vocals from Crystal Fulbright as well as Peter and the Wolf's Red Hunter.   
Lyrically speaking, once you become familiar with Sunset's loveshine vs. moonshine aesthetic you might notice that the wordplay doesn't evolve a whole lot from there.  Entire songs are constructed around some of the record's signature turns of phrase, repeating, changing in pitch and tone, but generally not wandering too far from home.  Baird seems more intent on enveloping the listener in a wide blanket of saturated sound, opting for directness over verbosity.   It's a method that seems in keeping with the songwriter's past output, as well as the Öyvind Fahlström quote at the top of the band's website: "Consider art as a way of experiencing a fusion of 'pleasure' and 'insight.' reach this by impurity, or multiplicity of levels, rather than by reduction."
It would seem that the desired way to listen to Loveshines is completely experiential, immersing oneself in the music rather than attempting to dissect its parts.  In other words, don't try and work out the lyrics.  Don't analyze the musical progressions.  And if you are still reading this analysis, stop now and just listen to the record yourself.   It's well worth it.  
     — Jon Behm
Loveshines will be available on 10/12 via Autobus Records.
Sunset:          Myspace
.