Flying Lotus: Pattern + Grid Review (Four Takes)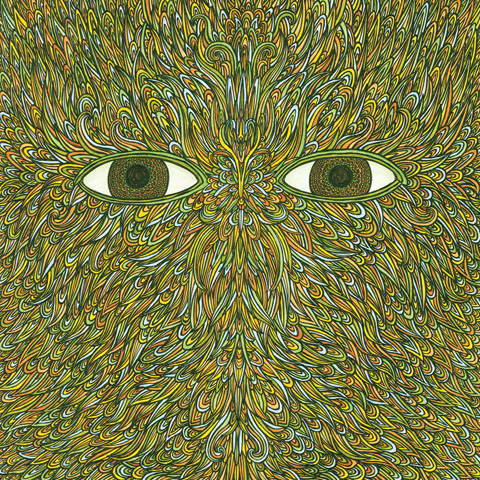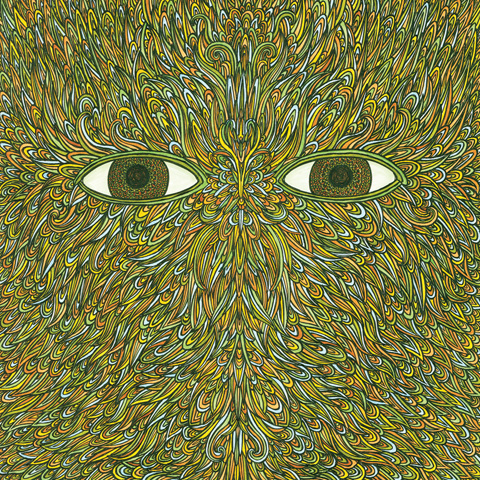 It can be difficult to gain a balanced perspective on an album after reading a single summary of the music. Bias can tilt a review, as can personal taste, history and just about everything else that is unique to the person writing it. So in an effort to offer an expanded perspective in such a medium, here are four reactions, four impressions, Four Takes on Pattern + Grid EP by Flying Lotus.
Ali Elabbady (Background Noise Crew, Egypto Knuckles)
84/100
Flying Lotus continues to dazzle and amaze with his latest EP effort, Pattern + Grid World, which expands, if nothing else, his already amazing work on Cosmogramma, with welcome hints from his previous two efforts; Los Angeles and 1983. As ambient as it is ambitious, there are slow creeps of synths and plodding drums making a comeback to his production, and this is welcomed in the form of "Clay," the EP's opening track.  Elsewhere, you have spacious, yet alien-like sounds of "Pieface," and the adventurous 2-part work "Jurassic Notion/M Theory", possibly the longest cut at a very head-nodding three plus minutes.  But that's not to discount FlyLo as he's know, this 19-plus minute working of 7 tracks continues to show his production some breadth and dexterity, all the while not separating itself from the body of his previous works in general.  Pattern + Grid World shows that not much needs to be added, nor does it need to sound annoying either, and the world that FlyLo gives us here is a world worth exploring.

Josh (Reviler)
86/100
I was a little surprised when I received a promo for Pattern + Grid from LA producer extraordinaire Flying Lotus, a few short months after the release of his latest epic full length Cosogramma.  I assumed the new EP (a short but sweet collection spanning only 7 songs and just under 20 minutes) was outtakes or B-Sides, but it is nothing of the sort.  The collection, ranging from the space soul of "Clay" to the tripped out lounge jazz of "Kill Your Co-Workers" to ambient noise pop of album closer "Physics for Everyone," is slightly more accessible than Cosogramma but no less wild.  While this may be an easier entrance point for people not familiar with Flying Lotus, Pattern + Grid is still an amazing arti0stic statement from a DJ/producer who has been pushing the envelope, with great success, for the last few years in ways that most other electronic artists simply are not.  The fact that Pattern + Grid isn't the best release bearing the name Flying Lotus speaks to how great Cosmogramma was and shows that even when it is his second best release of the year, it still is really great stuff.

Paper Tiger (Doomtree)
The entire time listening to this I could not stop thinking about Mega Man 4, the original NES version. Like most of the Mega Man series this one had particularily great music, and in the same way that it set the scene for some outer space conquests new flying lotus EP sets the scene for many headphone sidewalk adventures or subway rides.
Although short Pattern+Grid World is a nice follow up to Cosmogramma with many blending and tweaked sounds that flow in and out of each other well. I enjoy the fact that it is a shorter set of music, it makes it seem more intentional as an EP, and stylistically can live in its own 18 or so minute world. My favorite track is Kill Your Co-Workers, to me the most Mega-MAn esque, it has an upbeat tonal range that we dont often find in most of the other works.  All in all, not the strongest of the FLying lotus work, but well worth the 18 or so minute journey.

Jon Jon Scott (Sound Verite)
Experimental electronica's new "it boy" Steven Ellison, aka Flying Lotus, is coming off his incredible 2010 long player Cosmogramma, which left critics drooling, as well as an opening slot on tour with Radiohead's Thom Yorke solidifying his new status. On his new ep Patterns + Grid World, Flying Lotus keeps it underground in a post J-Dilla, DJ Shadow atmosphere, where abstract hip-hop based production spirals and weaves its way through drum n' bass, dub step, jazz, hip-hop with a jazz students approach to layers and improvisation.
There are no vocals, yet Flying Lotus still expands on the neo- funk, with psychedelic soul synths and intricate beat patterns on the film score like "Clay". The 8-bit workout of "Kill Your Co-Workers" with its ambitious title, goes into a lightweight drum and bass vibe. The jittery, playful melody of "Pieface" would be more in place on the next Grand Thief Auto video game. On the galloping "Time Vampires" he brings together the high-pitched strain of flutes buried in water over slower, non committal beats for a quick dreamy track. The beautifully bombastic "Jurassic Notion/M Theory"showcases improvisation, blending rugged beats and tribal drums into a stop and go action flick.
The track that works best is soulful flourishes of "Camera Day" which recycles the beat from "Swimming", an earlier Killer Mike collaboration track for Adult Swim. The ep closes with the familiar frenzied urgency Flying Lotus is known for on the buzzed out "Physics For Everyone!". At only seven tracks Patterns + Grid World works sometimes, with standout tracks like "Clay", "Jurassic Notion/M Theory" and "Camera Day" serving as an appetizer between Cosmogramma and whatever Flying Lotus moves onto.
While Patterns + Grid World won't win over many new fans as much as prove to those that followed after excellent Los Angeles and the flawless Cosmogramma, Flying Lotus keeps changing gears proving that he's one of his generations finest exploratory producers keeping his headphones to the streets.
Flying Lotus – Camera Day (taken from Pattern+Grid World) by Warp Records