The Definitive Minnesota Playlist (Part I)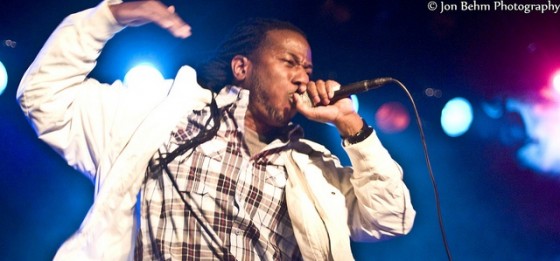 What is the Minnesota Music scene?  Is it today's local bands? Is it the memory of yesterday's greats? Is it the most popular acts or the niche dwellers?  If you could create a playlist that would be "Definitively Minnesotan" what songs would you choose? That's the question we put to our Four Takes contributors for this unique, locally inpsired feature. Every day this week we will be offering a new perspective on the same feature, starting with Kyle "Guante" Tran Myhre's take which you can find below.

Kyle "Guante" Tran Myhre (Reviler, Guante)
Maybe this is cheating, but my brain couldn't handle the idea of picking ten tracks to define the entire Twin Cities—so I'm taking a very specific angle.  These are ten songs that define the Twin Cities hip hop scene for me.  I tried to stay away from the obvious ones, like Atmosphere's "Always Coming Back Home to You" and Brother Ali's "Rainwater," and I tried not to just mention everyone I like.  If you didn't know, there's a lot of good hip hop in the Twin Cities.
Toki Wright – A Different Mirror
Toki is one of the best emcees in the country, hands down, and my pick as our hip hop ambassador.  This song does more to prove that than any other, I think.  A devastating look back at the history of racism in the U.S.A. and more.
No Bird Sing – Devil's Trombones
I think that this band's approach to hip hop ties together a lot of TC hip hop threads—live band arrangement, impressionistic song-writing, dark and brooding subject matter.  And this song just BANGS too.
Truthmaze – North Side Blues Song
Sure, this track is spoken-word and singing, but it's also very much hip hop, especially if you know Truth's role as a key figure in Twin Cities hip hop history.  A darker, more powerful take on the traditional "rep your city" song, this one is a show-stopper.
Kristoff has been making great rap music for a while now, but I feel like he's really hit his stride this past year, fully realizing his unique blend of folk and hip hop.  This track is very busy, but there's a structure and dynamism to it that really makes it stand out.
Hand Over Fist – LA Raiders Hat / Sims – Osmosis / POS – Been Afraid
I'm very biased, but to me, Doomtree is at their best when their songwriting is focused and specific—not just a bunch of puns and references and cool-sounding gibberish.  When they're just telling stories—especially when those stories hit on some deeper universal themes—they deserve all their hype.  There are more examples, but these are my favorites.
Everyone knows that a BQ release is going to have great production. But I think the brothers Bagaason are criminally underrated at lyricists—subtle, haunting, political stuff, especially in this song.
Heidi isn't an established TC act yet, but there's something beautiful about this song.  I'm a sucker for sincerity and for rappers who actually having something to say.
This track features a great Toki Wright guest verse, but I.B.E. is just an all-around beast, one of the most promising newer acts in town, whether solo or as part of the Usual Suspects.
Guante:          Site
.