New Weird Australia: An Introduction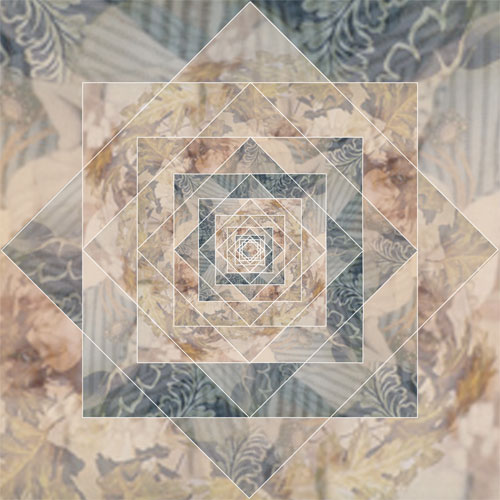 When I was still co-hosting Nowlikephotographs, I found myself obsessing over other radio programs. What cool features were other shows on Radio K trying? How about other college radio stations? And how could we emulate them and make them better? But most often I wondered if there was another program like ours—one that catered to fans of experimental rock, but also emphasized music without vocals. I didn't find many, but in my quest I happened across one of the most intriguing radio programs on the planet: New Weird Australia.
NWA is based out of Sydney, and since its inception in the summer of 2009, has quickly become a driving force in experimental and eclectic Australian music. In addition to the weekly, 2-hour program on FBi Radio, NWA's founder Stuart Buchanan has unleashed a shattering compilation series, founded a record label, and sponsored tours and band showcases throughout Australia. Although not entirely instrumental like Nowlikephotographs, NWA is kindred spirit: the sound-empire-down-under primarily boosts psych and electronica, drone and ambient.
I'm very excited to introduce the eighth and latest New Weird Australia compilation, entitled We Are After All Here. Following is a track-by-track description of the release in its myriad glory. So, start streaming the compilation on the Bandcamp player directly above this paragraph, and if you enjoy it, NWA offers all its compilations for free download. At the bottom of this post, you'll find a handy collection of links to the other seven compilations. Enjoy!
1. "Racing Across the Void" by Camryn Rothenbury – The compilation begins with a smattering of delayed brass notes and loops. As they pile on top of each other, an itchy, metallic effect rises through the morass and lends the track frightening urgency; think of the shower scene in Psycho. And of note: Rothenbury also provided the Escher-esque album artwork.
2. "Ledge" by The Carnage Visors – It's only appropriate that a band named after an obscure B-side by The Cure—a deep, deep cut—would melodically throb and androgynously croon like Robert Smith and friends at their pinnacle.
3. "Rites Wild Theme" by Rites Wild – Vintage synths, punchy drums, and warm fuzz on this track convey a psychedelic ritual: something like communion at a celestial hippie-commune.
4. "Healing Pattern" by Stitched Vision – Sometimes drone is plain-old noise, and sometimes, if you're lucky, it's noise with a groove. Stitched Vision craft blissful electronic drone with billowing, textured furls—not unlike the music of Ben Frost or Tim Hecker.
5. "Travellers Home Blues" by Guerre – Combination: ultra lo-fi production, found sounds, earnestly sweet vocals, and glitchy drum machine. Result: exquisite, minimal avant-pop.
6. "Horoscope" by NO ZU – This repetitive soundscape hearkens back to a lost era of electronic psychedelia—reminiscent of both early Kraftwerk and late Roxy Music. Echoing vocals and guitar splashes are added to maximal effect.
7. "Soul Window" by Strange Forces – This song meanders like a forgotten mountain pass: overgrown with sound and, at first, hard to make out the endpoint. Strange Forces incrementally forge a tunnel of rough concrete and wailing riffage through the middle of the mountain instead.
8. "I've Watched You Suffer" by Colours – A crisp beat undergirds tinny dissonance and rhapsodic vocals. Something about this screams "Sonic! Youth! Revival!"
9. "Mad Flutes of Strange Incensed Lands (excerpt)" by Javier Frisco – I'm not skimping out on a description when I say that the title of this song really says all I ever could.
10. "Misery Portholes" by Paneye – Paneye is a frequent contributor to all aspects of NWA, and specializes in atmospheric compositions with ritualistic cadences and bright dispositions.
11. "Sunrise Eyes / Western Star" by Yolke – This song starts with sleigh bells and distorted steel drum, and the layers of unexpected percussive instruments and cheeky electronics just keep building from there. The song drastically shifts halfway though, morphing into an 8-bit march with skittering electronics.
12. "Rubicon Drive" by Mark Barrage – Future disco? Vampire house? Freak hop? This is the closest thing to Tobacco I've ever heard.
13. "Ritual Beat / Stolen Drums" by Andrew Sinclair – The NWA comps have consistently featured music with depart from world-music influences and arrive on the other side of the frontier's horizon—this song puts a crazy twist on hand drumming, bliss-pop, and drone.
14. "Cannibal Cod" by Desfontane – Desfontane's pitch-bending—backed by some thick-skinned electro—takes on an almost melodic character. Locally, it reminds me of Food Pyramid or Cepia's more structured compositions.
15. "So Hard" by Mundaring Weird – This is what the Castlevania video-game series' soundtracks sound like to the chronically depressed. I'm not saying that's a bad thing.
16. "Feel Burn It" by Orbits – Repetitive, twangy in an Far East-way, and jarringly meditative. Imagine: Jack Rose destroys a zen monastery and rebuilds it in three days, repeat ad aeternum.
17. "Alone in the Museum" by Edwin Montgomery – Providing closure for the album's end, a toybox hymn that fades slowly to silence.
***
Here are links to the other compilations—collect 'em all!
(New Weird Australia Volume 1 | Volume 2 | Volume 3 | Volume 4 | Volume 5 | Volume 6 | The Sound of Young Canberra)
Guidance provided by Will Wlizlo (Utne Reader)
.