Angel Deradoorian: "Marichka"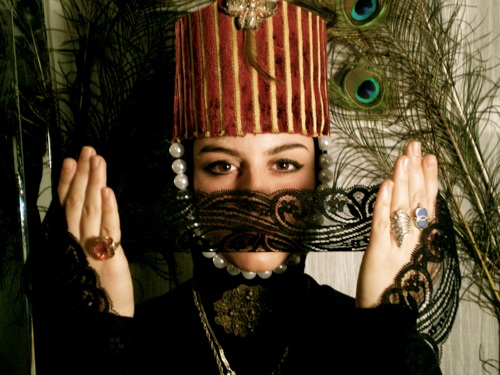 Its been too long since we last heard from the Dirty Projectors's bassist/multi-instrumentalist Angel Deradoorian.  Her excellent solo debut The Mind Raft EP came out a couple years ago, and since then I know I haven't been the only one eagerly awaiting a follow up.   And while there is as of yet no news of a full length, today Deradoorian released a new single on Lovepump United Records, which currently you have to go to Pitchfork to stream.  "Marichka" features production from Animal Collective's Avey Tare, and you can hear the influence in the tribal cadence and hazy psychedelia of the new track.  And Deradoorian's vocals still sound terrific, even as they are folded a bit more into the overall drone of the backing production.  Hopefully this is just the tip of an iceberg and we can expect a new record from the young artist in the near future.  For now you can pick up the single here.
     — Jon Behm
Deradoorian:          Site
.