Thao & Mirah: Eleven (Feat. tUnE-YaRdS)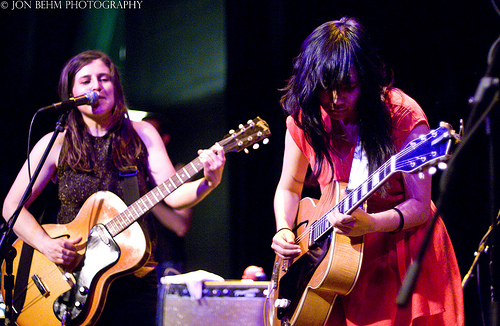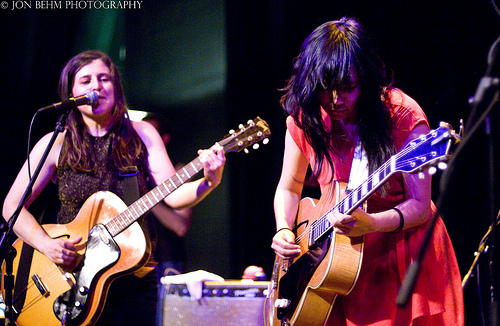 Last year when Thao and Mirah came through town, even though I am not that into their new collaborative music, I was still charmed by the duo's infectious live energy. And I am generally a big fan of Merrill Garbus (tUnE-YaRdS).  Still, I still am not quite sure how I feel about their syrupy sweet new  single together.  "Eleven" strongly features Garbus's electro-funk, experimental influence on the other two ladies' more pop rock oriented sound, with Thao and Mirah balancing out Garbus's weirdness with their nice, if conventional ,vocals. I think in the end though I just prefer my Garbus unfiltered, without the mitigating effects of the other two musicians. 
     — Jon Behm
Thao & Mirah – Eleven (feat.  tUnE-YaRdS)
Thao and Mirah:      Site
.