Ty Segall: "You Make The Sun Fry"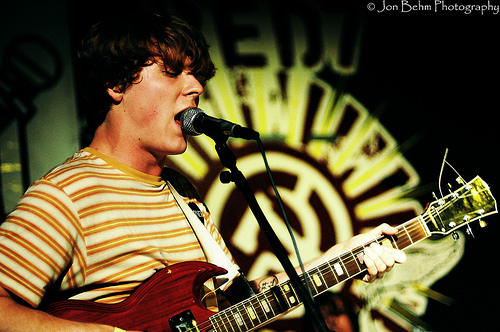 One man record making machine Ty Segall has yet another new LP coming out this Summer.  I won't be surprised if it ends up being a good one.  Even while releasing new material faster than some artists's change their socks, somehow Segall has managed to not release any stinkers yet. Goodbye Bread is his newest achievement, and its slated to be a departure from the fuzzy, intense, garage assault of his past  into a softer sound that puts more emphasis on songwriting.  You can listen to the first single "You Make the Sun Fry" for a taste.  While it hasn't completely abandon Segall's fuzzed out aesthetic, it is surprisingly romantic.
     — Jon Behm
  Ty Segall – You Make the Sun Fry
Ty Segall:          Site
.