Pay What You Can For New Arrington De Dionyso Record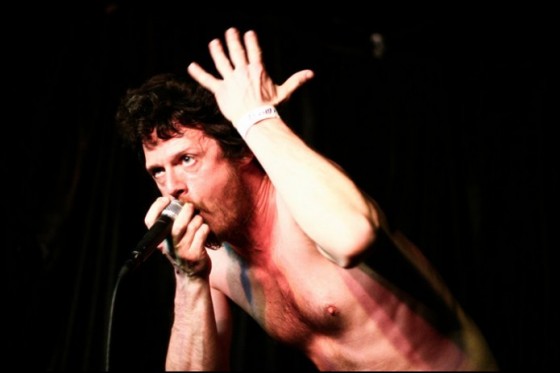 Arrington De Dionyso aka Malaikat Dan Singa already released one (very good) record this year and now he's already back with a second: Slow Dancin' Under the Moon Tonight, which he has produced under his own name. You can now download the album for whatever you want to pay for it via Dionyso's bandcamp page, which will be the exclusive outlet for this project.  Dionyso plans to use proceeds from the album to fund an Indonesian tour, where he'll get a chance to try out his Indonesian on the locals, as well as (presumably) woo the girl for whom he learned the language (if you are unfamiliar with the story, Dionyso began performing in the Indonesian language because of a certain Indonesian girl whom he hopes to impress). Best of luck to him in all his musical as well as romantic endeavors.
— Jon Behm
Arrington De Dionyso:          Site
Mani Malaikat (Synth Pop Version!) by Arrington de Dionyso
.