Toki Wright: "Real Live" (feat. Yakub)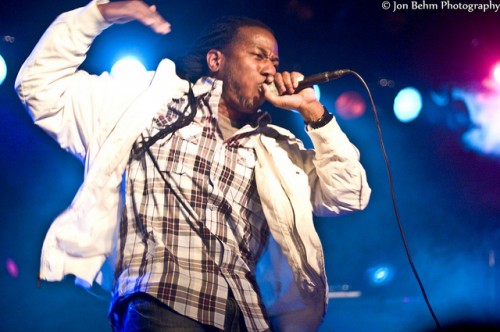 Toki Wright may have been around the local scene for a dog's age but it would seem that nationally, he's just now starting to blow up.  The talented rhyme-spitter was recently interviewed by The Source Magazine (print) and his forthcoming record Channels is hotly anticipated.  You can check out the first single "Real Live" here which features local rapper/producer Yakub as well as some hard hitting horn samples that make up an old school RZA-sounding beat.  There is a video as well which was directed by Adam J Dunn and can be found here.
— Jon Behm

Channels will drop sometime this Fall. in the meantime you can check out Toki at one of these upcoming local shows:
Saturday 8/27 – Audio Perm Block Party w/ Pac Div – All Ages – $15 (MPLS)
Friday 9/2 – 7th Street Entry – All Ages
.