Introducing: The noisy, frantic punk of Super Thief (Show Wednesday!)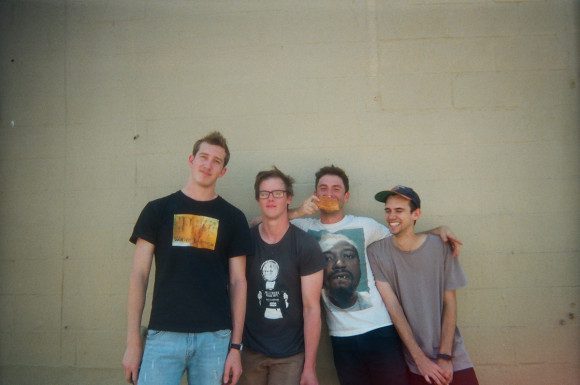 Hailing from Austin, TX, Super Thief is a band taking their queues from more recent noisy hardcore influenced bands like Pissed Jeans and Metz and a little bit of classic AmRep start/stop riffing. Following up last year's self titled EP the band's new release Dump Sink takes everything from it and shatters it to pieces. Bass and drums hit harder, guitars more frantic and noisy. Opening track "Dog Fart" comes out of the gate hard with a squeal of feedback and drum fill into a full steam assault. "Bluddded" takes things back to a very Jesus Lizard style riff and seasick off kilter riffing not too different from local favorites Animal Lover. The short 4 songs close out as the instrumental "Fun With Teeth" that has audio samples over the noise which throw back to something that pops up a lot in their earlier work. Super Thief fits nicely alongside a lot of classic and current bands from this city so don't miss this fully stacked bill tomorrow night at The Nicollet.
-Adam
Super Thief play at The Nicollet tomorrow night (1/27) with Disasteratti, Sex Problem, Regress and Futuristic Death Tank. More details and RSVP on Facebook.
Writer / photographer / Reviler co-founder