Breakaway: "Unsettle" Review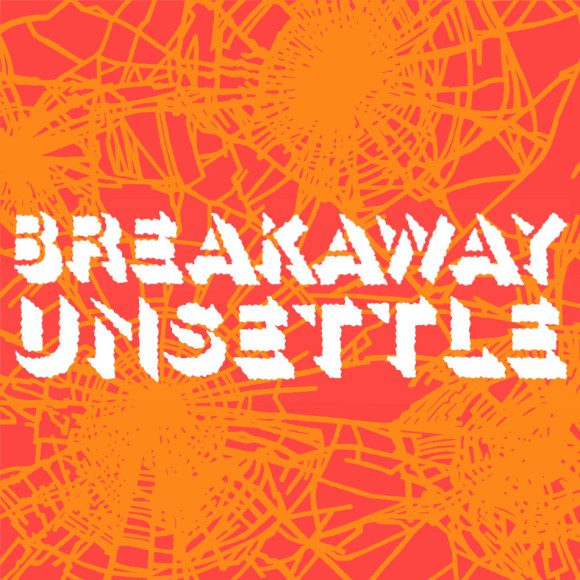 Upon first listening to Joe Kujawa's (AKA Breakaway) new album Unsettle, it's not immediately evident just what's in store for the listener. The anxiety-inducing pulse of "LRAD," the first track, is a great warm up. It is not, however, indicative of the rest of the album. Unlike most of the tracks on Unsettle, it features no vocals.  And while Kujawa is a skilled beatmaker, it's his voice that really sets his music on another plane.  To simply call it a falsetto doesn't really do it justice. Kujawa's voice is an unstoppable force, a countertenor that sounds like what might happen if opera went punk. Whether he's singing, humming, chanting, or screaming, Kujawa's vocals are the most defining aspect of his sound.
Musically speaking, Unsettle is all over the map.  The album leads off with industrial beats, veers into the almost liturgical-sounding standout track "Visceral," and then continues to chart an unpredictable course. "Back Up" finds a kind of dreamy electronic groove before "Cover Under" shatters it with apoplectic witch house and marching drums. "Lightning For Climbing" seems to bring together all previous styles for a bit of accord. Just when you think you have an idea of where things are going, "Death Before Surrender" throws in one of the record's most truly unexpected curve balls – a spoken word track featuring rap by guest artist Sayn't Jorj.  At that point the listener is advised to stop guessing and just enjoy the rest of the ride. Unsettle has a few more curves in store over its latter half – particularly the bell-laden beauty of "Horizontal," which is one of the album's finest tunes.
Despite its twists and turns Unsettle maintains a consistent artistic vision in both Kujawa's ear for detail in his beatmaking as well as the tempest of his singing voice. It's quite the achievement, and one that builds on and expands nicely the sound of the previous Breakaway offering, 2014's Postcarious. Kujawa is one of the local scene's most singular artists and it would be a shame if Unsettle didn't get the attention it deserves – both inside and outside the Twin Cities. Breakaway will be releasing Unsettle this Saturday at the Kitty Cat Klub with c.Kostra, Itch Princess, Zina, and Lazer Danger.
— Jon