Introducing: Gem Jones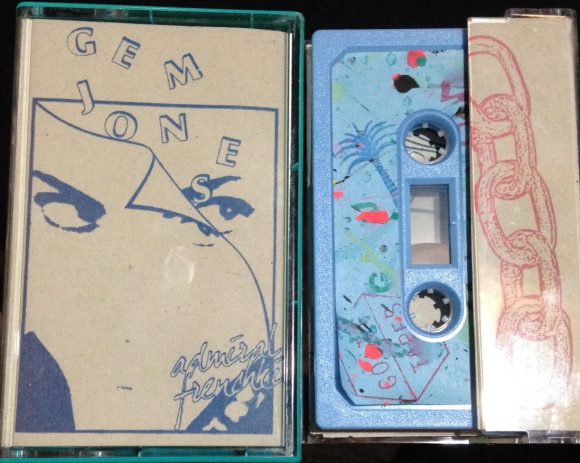 Gem Jones would like to invite you into a kaleidoscopic funhouse of rock and roll.  If you accept it will be well worth your time – don't mind the crumbling walls and peeling paint, it's just all part of the fun.
The local four piece mixes strains of rock, R&B, and free jazz, all mashed together in a cheap, dented bowl of lo-fi sound.  It may sound a bit like madness at first, but there is a method to it and if you listen closely you can hear it. Underneath the chaos there are solid foundations of rhythm and melody.  Not so solid that they don't shift and reform from time to time, but foundations nonetheless.
Gem Jones has a handful of tapes available to stream on their bandcamp page, the most recent which is Admiral Frenchkiss (released on Goaty Tapes). You can stream Admiral below.
— Jon