Kanye West "The Life of Pablo" review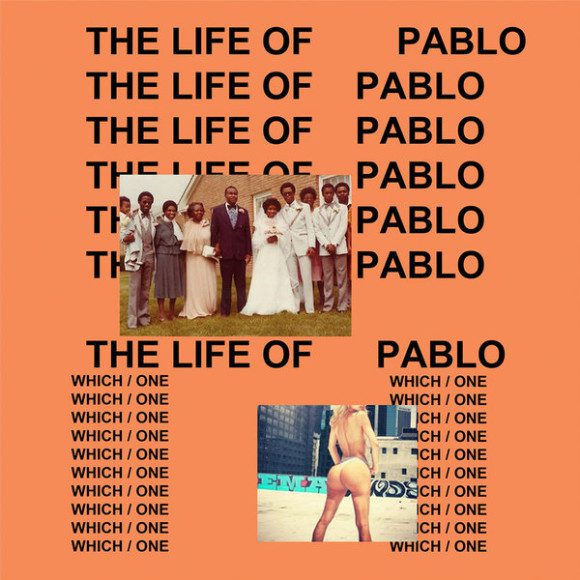 Let's all face some hard facts, shall we? Regardless of what you may think of Kanye West due to his ego, he is a musical genius, whether you like to admit that fact or not. Countless classic efforts (six, to be exact) no matter which way you slice them, because all those albums have changed the face of hip-hop music for better or worse, 21 grammy trophies, he's singlehandedly put all talks to a cease about JAY Z wallowing in the shadows of Biggie with his work on The Blueprint, he resurrected Common and Twista to give them a wider audience reach, and he's opened the floodgates for many folks that came after him, folks like Vic Mensa, Chance The Rapper, and Mick Jenkins. On his seventh album, The Life of Pablo, rather than doing something innovative, Kanye uses this album as part career-retrospective, and part unfurling of the inner workings of his mind. It deals with success, faith, criticism, relationships, and at times it can get problematic and crazy, but this is the mind of Kanye at work, and if you can deal with the constant echo chamber of how his ego might be over-inflated, how the world may paint him as insane and tortured regardless of the music he creates, then you can deal with hearing The Life of Pablo.
For starters, the production on this album is handled by Kanye and Mike Dean, with some choice co-producers such as Metro Boomin', DJ Dodger Stadium, Boi-1da, Frank Dukes, Madlib, Havoc of Mobb Deep (!), and countless others, and altogether, they help give The Life of Pablo a retrospective sound that's just as forward thinking as Dr Dre's Compton. You have the rustic soul sample works and from College Dropout, Late Registration, and My Beautiful Dark Twisted Fantasy, and amid all that, you have the jagged and abrupt splicings and batshit insane vocal effects from Yeezus, and 808s and Heartbreaks.
What Kanye does with samples here varies, and shows off his true genius, whether its in the traditional sense on tracks like the opening "Ultra Light Beam," and immediately followed up on "Father Stretch My Hands Pt. 1" and "Pt. 2" where T.L. Barnett's hymn of the same name gets altered in a more traditional manner to sound like something off the College Dropout cutting room floor, and then given a more chaotic and trap spin on "Pt. 2."
On other spots within The Life of Pablo track listing, he does what he did on Yeezus, where it just exists as a transition point, such as on the lead-off "Facts (Charlie Heat Version" where it's used as bookend beginning and end, or on "FML" where he applies his chipmunk-sampled soul technique on post-punk outfit Section 25's "Hit" and it immediately heightens the eerie end to the instrumentally sparse base. On the interlude track "Low Lights," he takes Kings of Tomorrow's "So Alive" acapella and immediately flips it and gives it some sparse pianos to give it a heightened sense of Kanye's spirituality leanings, but then on the back end of the album, a track like "Fade" which closes out the album, takes "(I Know) I'm Losing You" by Rare Earth and turns it into a sinister club banger with the vocal sample playing throughout, while Ty Dolla $ign and Post Malone guest starring.
That's just on the production. Far as the rhymes go, while there are a select few that are problematic ("Imma have the last laugh Indian, cause I'm from a tribe called Check a Hoe" comes to mind on "FML," or the Ray J line on "Highlights," or the first lyrics out of Kanye's mouth on "Father Stretch My Hands, Pt. 1," or even the Taylor Swift line on "Famous), Kanye keeps it largely to ideas, fears, failed relationships, and star level hedonisms, for the most part. On the highlight "Real Friends," he reflects very succinctly on the treatment from his family, and the treatment he gives his family with such an awareness and honesty that hasn't been seen since his earlier work. You could also look at "No More Parties In LA," where while Kendrick Lamar more than holds his own, Kanye is with him for every bar on the tail end of the song with a fury not seen since "Gone" on Late Registration, and the same could be said for "30 Hours" as well.
On "Wolves," the sparsest song on this project, one could take the lyrics and apply it to Kanye in a way ("if your momma, found out, how you turned out, you too wild, you too wild…lost in my doubt"), and the holy ghost anthem of "Ultra Light Beam" allows Kanye to rise up the holy ghost, in a similar manner as to "We Don't Care," off College Dropout, however it is Chance The Rapper who steals the show, closing out the song with relative ease and fantastic introspection ("I made "Sunday Candy," I'm never goin' to hell, I met Kanye West, I'm never goin' to fail"). Even on the club-heavy bangers like "Famous," "Feedback," and on the last verse of "Highlights," Kanye keeps that intensity and flow to show he can still hang with the best of them. Even "Freestyle 4" could sound similar to "I'm In It," the closest kin cut to Yeezus. Another highlight to many, and the most telling to explain the public's disdain with the current state Kanye and what they miss about the predecessor Kanye called simply "I Love Kanye" is a stunning self-reflection, a point where the past meets with its future and has a discussion in the present.
So, what's the main takeaway from an album like The Life of Pablo? This is the absolute closest the public will get to seeing what goes into the making of an album in a real-time. The rollout may seem like the most clusterfuck thing to ever exist in society, but its nonetheless an interesting process to see how this has all played out in real time. Jon Caramanica of the New York Times wrote recently, "Thanks to Mr. West's living, breathing creative process, the album is no longer a snapshot, but an unending data stream." However, to venture further into theories, The Life of Pablo is akin to two albums in particular, it's equal parts Prince Paul's Psychoanalysis (What Is It?) and equal parts Nine Inch Nails The Downward Spiral, because its the unfurling of a creative mind and the madness it experiences. The only difference is that Kanye's process is taking place, before our very eyes, in real time. That alone is worth the price of admission. Regardless of that, Kanye is 7 for 7 if you're keeping score at home, and there is no doubt that The Life of Pablo is proof positive that regardless of Kanye's shit-talking and ego effacing nature, he's backed his shit up, each and every time.
tidal.com/album/57273408
— Ali, @egyptoknuckles