Get to Know the Bands Performing at the Reviler 6.25 Anniversary Party: American Cream Edition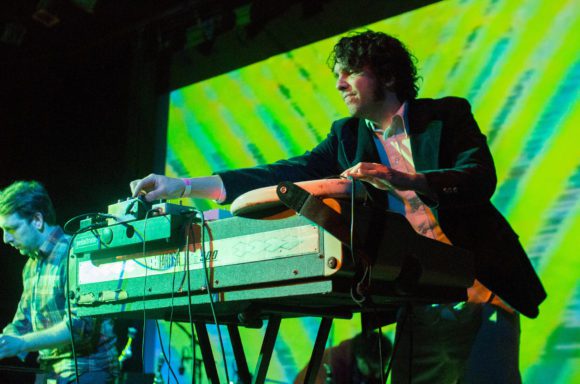 Reviler is celebrating 6.25 years in the biz by throwing a show at the Triple Rock on 4/29. It will feature Kill the Vultures, Crown Larks, MaLLy, and American Cream. We will spend some time this week highlighting the awesome bands who will be hitting the stage Friday night. Doors at 9pm, tickets are $8 in advance (here) or $10 at the door. Info/RSVP HERE. Hope to see you there!
A couple quick things to know about American Cream:
American Cream is Nate Nelson
American Cream is not a corny rock n roll band from Las Vegas
American Cream has existed for over a decade
American Cream has involved dozens of collaborators over the years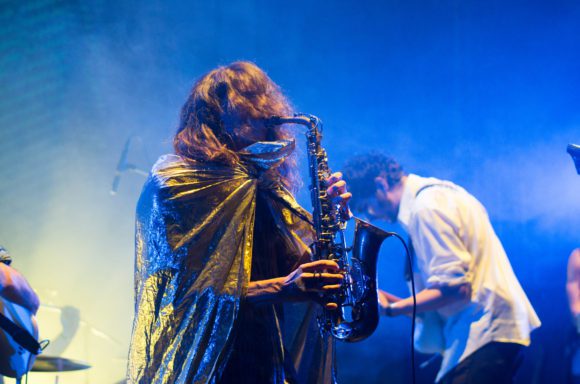 From the harsher sounding early days of pedals, drum machines and a few less collaborators, American Cream has been Nate Nelson's outlet for dabbling in a bit more experimental areas. While no real documents seem to exist on the internet of what American Cream's early days sound like, there were a number of performances throughout the mid-2000s including a 2006 Radio K session. The next few years saw a bit less public activity while Nate spent his time in Cave Deaths and the Chambermaids. The American Cream name resurrected for a while as a sandwich night at the Turf Club around 2011 featuring Nate's pulled pork and pastrami sandwiches.
Around 2012 we started to see the American Cream we know today and in 2013 got a debut record. Nathan (our review) is a sprawling double album masterfully cut and curated from sessions involving a couple dozen musicians. A few tours and many local shows including opening slots for Bombino, Dengue Fever and lots of other touring acts followed. Earlier this year This Ain't Heaven Recording Concern put out a new cassette (stream) and there's promise of much more to come. The band has logged some recent recording sessions at such places as the newly reopened Pachyderm and Flat Black Studios in Iowa so expect plenty of new material coming our way. We're excited to see what they have in store for us tomorrow night!
-Adam
Writer / photographer / Reviler co-founder