Best Albums and Songs of 2016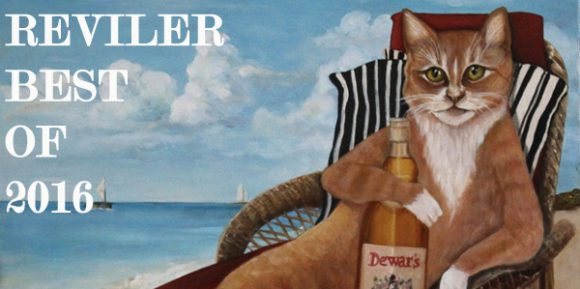 It's the most wonderful time of the year…list time. We will be collecting the albums, songs and concerts we thought were the best for 2016 and sharing them with you, dear readers. Check out below our favorite national albums and songs of 2016.

Chris Besinger, @cbesinger
Best 40 Minute Hypnotic Investigation of the Bo Diddley Beat: The Double Birth of The Double
Best Greek-Folk-Punk Record That Features the Drummer From The Double: Xylouris White Black Peak
Best Album About the Fascism of Forced Fun Masquerading as An Exhausting Party Record: Danny Brown The Atrocity Exhibition
Best Record By A Long Reunited Band Who Has Been Consistently Releasing Good & Interesting New Music For Years But No One Cares About It Cuz The Look-Back Bores Can Only Be Bothered To Pretend To Be Interested In Forty Year Old Music Played At Bourgie Destination Music Festivals Where You Find Yourself Pressed Into A Post-Punk Themed Chill-Out Room With A Bunch Of Millennials Talking In An Earnest And Unironic Way About Pokemon Cards And You End Up Feeling Impossibly Old And Alienated From Everything: Wire Nocturnal Koreans
Best List: This One, This List Is the Best One
Best Bitchy Ass Dis Song By An Old Guy Dreaming About Getting Revenge And Getting Away From It All That Also Manages To Imbue The Word "Turd" Which Is Just A Plain Stupid Word With An Impressive Amount Of Venom And Bile:"Paraguay" by Iggy Pop
Best Kind Of Blues Record That's Kind of An Avant Jazz Record With Droning Pedal Steel And A Hoarse Peter Brotzmann-Type Playing Prettier Than He's Basically Every Played Before: Heather Leigh/Peter Brotzmann Ears Are Filled With Wonder
Best Lumpy, Lopsided "Odds & Sods"-Type Follow Up to A Break Through Masterpiece Album That's Really More Of An Album Itself Even Though The Artist Is Trying His Best To Make You Think It's More Tossed Off Than It Really Is: Kendrick Lamar untitled.unmastered
Best Art Jazz Stoner Drone Minimalist Free Avant Weird Loner Bass Sound Music Saxophone Record Record: Fire! She Sleeps, She Sleeps
Best Calling Your Last Shot Like Babe Ruth Pointing Into Left Field Before Hitting A Homerun That You Die Within 72 Hours of Releasing: David Bowie Blackstar
Record I Actually Spent The Most Time Listening To And Thinking About Even Though It Isn't Really The Sort Of Record That You Can Listen To In A Fun Relaxed Way And Was Actually Sort Of Scared To Have Around My Child As Though It Were A Highly Radioactive Chunk of Grief Decaying In My Car: Nick Cave and the Bad Seeds Skeleton Tree

Jon Jon, @Soundverite1
Albums
1. ZULUZULUU – What's The Price?
2. Radiohead – A Moon Shaped Pool
3. Kendrick Lamar – untitled unmastered.
4. Anderson Paak & Knxweldge – Yes Lawd
5. Warpaint Heads Up
6. Schoolboy Q – Blank Face
7. James Blake -The Colour of
8. Frank Ocean – Blonde
9. Solange – A Seat at The Table
10. Yusseff Kamaal – Black Focus
11. Boombox Early Independent Hip-Hop, Electro And Disco Rap 1979-82
12. Angel Olsen -My Woman
13. Shabaka & The Ancestors – Wisdom fo Elders
14. PJ Harvey -The Hope Six Demolition Project
15. Bobo Yéyé: Belle Époque in Upper Volta
16. Tribe Callled Quest We Got It From Here
17. Anderson .Paak – Malibu
18. Eccentric Soul: Sitting in the Park
19. Space Echo The Mystery Behind the Cosmic Sound Of Cabo Verde Finallt Revealed
20. Coxsone's Music: The First Recordings Of Sir Coxsone The Downbeat 1960-62

Adam, Reviler
Albums
Doug Tuttle – It Calls On Me
Car Seat Headrest – Teens Of Denial
Elza Soares – The Woman At The End Of The World
Mrs. Magician – Bermuda
Casey Mecija – Psychic Materials
Super Unison – Auto
Spray Paint – Feel The Clamps
Kanye West – The Life Of Pablo
Maria Usbeck – Amparo
American Wrestlers – Goodbye Terrible Youth
Songs
Doug Tuttle "Falling To Believe"
Tegan and Sara "Stop Desire"
DJ Shadow featuring Run The Jewels "Nobody Speak"
The Coathangers "Make It Right"
Kanye West "Waves"
Car Seat Headrest "Fill In The Blank"
Teenage Moods "Sadness"
Mrs. Magician "Phantoms"
Casey Mecija "Palms Lose"
Viagra Boys "Research Chemicals"
(Adam's collection of 100 songs of 2016 Spotify playlist can also be heard here)

Jon, Reviler
Albums
1. Weyes Blood – Front Row Seat to Earth
The weird ladies really came through for me this year (see #'s 1, 2, and 3). Natalie Mering's third record is really a beautiful masterpiece.
2. Brigid Mae Power – S/T
Power is a Irish folk artist that skews towards the more psychedelic end of the spectrum. Her debut is haunting and gorgeous.
3. Jenny Hval – Blood Bitch
The weirdest record amongst my top three: Hval continues to get more accessible without sacrificing too much of what makes her sound unique.
4. Xylouris White – Black Peak
Finally a record that comes close to touching just how great this duo is live
5. David Bowie – Blackstar
The last record from an all-time great (and amongst his best)
6. Kaytranada – 99.90%
One of the best things to dance to in 2016
7. Parquet Courts – Human Performance
Honestly I think this is the band's best work to date (and they have some great albums)
8. Nick Cave and the Bad Seeds – Skeleton Tree
A great work from my favorite band but the sadness it invokes in me (whether real or imagined knowing as do about Cave's son's death this year) sometimes makes it hard for me to listen to.
9. Danny Brown – Atrocity Exhibition
Every year I feel like I grow a little more detached from the world of rap – Brown is one guy who keeps me engaged though for sure.
10. Beyonce – Lemonade
Great record – if not for a couple songs I can't stand this would rank even higher for me.
Songs:
1. Beyonce – Formation
2. Beyonce – Hold Up
3. DJ Shadow feat. Run The Jewels – Nobody Speak
4. Parquet Courts – Pathos Prairie
5. Oddisee – Slow Groove
6. Kevin Morby – Cut Me Down
7. Mitski – Your Best American Girl"
8. Brigid Mae Power – It's Clearing Now
9. Damien Jurado – QUACHINA
10. Kaytrandada – Drive Me Crazy

Josh, Reviler
Albums:
1. Anohni – Hopelessness
2. Huerco S – For Those of You Who Have Never (And Also Those Who Have)
3. Childish Gambino – Awaken, My Love!
4. Frank Ocean – Blonde
5. Cavern of Anti-Matter – Voids Beats Invocation Trex
6. William Tyler – Modern Country
7. Nicolas Jaar – Sirens
8. Anderson.Paak – Malibu / NxWorries – Yes Lawd!
9. Beyonce – Lemonade
10. Kaytranada – 99.9%
11. Jefe Cantu-Ledesma – In Summer
12. David Bowie – Blackstar
13. Steve Hauschildt – Strands
14. Oliver Coates – Upstepping
15. A Tribe Called Quest – We Got it From Here…
16. Prins Thomas – Principe Del Norte
17. Sheer Mag – III
18. SURVIVE – RR7349 // Stranger Things Vol. 1 & Vol. 2
19. Oddisee – The Odd Tape
20. Kaitlyn Aurelia Smith – FRKWYS Vol. 13: Sunergy
H/M: Radiohead – A Moon Shaped Pool; Kenrick Lamar – untitled unmastered; Blood Organge – Freetown Sound; Deakin – Sleep Cycle; Chance the Rapper – Coloring Book; Matmos – Ultimate Care II; Horse Lords – Interventions
Songs (from albums not in top 30)
1. Kamiyah "How Does it Feel"
2. Ola Kvernberg 'The Mechanical Fair (Todd Terje remix)"
3. Jaye Bartell "Tuesdays"
4. Bon Iver "22 (OVER S∞∞N)
5. Kayne West "Real Friends"
6. Danny Brown "Really Doe (feat. Kendrick Lamar, Ab-Soul & Earl Sweatshirt)
7. Blood Orange "By Ourselves"
8. Grouper "I'm Clean Now"
9. Omni "Wednesday Wedding"
10. Hamilton Leithauser + Rostam "A 1000 Times"
11. Whitney "No Matter Where We Go"
12. Parquet Courts "Human Performance"
13. Car Seat Headrest "Drunk Drivers/Killer Whales"
14. Young Thug "Guwop"
15. Domo Genesis "Dapper (feat Anderson.Paak)

Ali, @egyptoknuckles
Albums
A Tribe Called Quest "We Got It From Here…Thank You 4 Your Service"
David Bowie "Blackstar"
Beyoncé "Lemonade"
Kanye West "The Life of Pablo"
Kendrick Lamar "untitled. unmastered."
Radiohead "A Moon Shaped Pool"
Danny Brown "Atrocity Exhibition"
Solange "A Seat At the Table"
Frank Ocean "Blonde" / "Endless"
Anderson .Paak "Malibu" / NxWorries "Yes Lawd!" (tie)
Open Mike Eagle & Paul White "Hella Personal Film Festival"
Kaytranada "99.9%"
Oddisee "Alwasta"
Maxwell "blackSUMMERSnight"
Rihanna "ANTI"
YG "Still Brazy"
Leonard Cohen "You Want It Darker"
G.L.O.S.S. "Trans Day of Revenge"
Isaiah Rashad "The Sun's Tirade"
KING "We Are KING"
MNDSGN "Body Wash"
Kemba "Negus"
Nick Cave & The Bad Seeds "Skeleton Tree"
James Blake "The Colour In Anything"
Schoolboy Q "Blank Face LP"
Kamaiyah "A Good Night In The Ghetto"
Aesop Rock "The Impossible Kid"
Terrace Martin "Velvet Portraits"
Savages "Adore Life"
Nicolas Jaar "Sirens"
Weyes Blood "Front Row Seat To Earth"
Jenny Hval "Blood Bitch"
Chance The Rapper "Coloring Book"
CLIPPING "Wriggle EP" / "Splendor & Misery" (tie)
ANONHI "Hopeless"
Noname Gypsy "Telephone"
Sturgill Simpson "A Sailor's Guide to Earth"
Death Grips "Bottomless Pit"
Blood Orange "Freetown Sound"
Jamila Woods "HEAVN"
Angel Olsen "My Woman"
The Avalanches "Wildflower"
Vektor "Terminal Redux"
Esperanza Spalding "Emily's D+Evolution"
Elza Soares "The Woman At the End of the World"
Vijay Iyer & Wadada Leo Smith "A Cosmic Rhythm With Each Stroke"
Primitive Weapons "The Future of Death"
Parquet Courts "Human Performance"
Gallant "Ology"
Case/Lang/Veirs "Case/Lang/Viers"
Honorable Mention:
Flatbush Zombies "3001: A Laced Odyssey"
Adrian Younge "Something About April II"
Whitney "Light Upon The Lake"
dvsn "Sept. 5th"
Vince Staples "Prima Donna"
Massive Attack "Ritual Spirit EP"
Car Seat Headrest "Teens of Denial"
White Lung "Paradise"
DIIV "Is The Is Are"
Mr. Lif "Don't Look Down"
Corinne Bailey Rae "The Heart Speaks In Whispers"
Mitski "Puberty 2"
Tim Hecker "Love Streams"
Swans "The Glowing Man"
Nothing "Tired of Tomorrow"
Brian Eno "The Ship"
Aphex Twin "Cheetah EP"
The Range "Potential"
Black Tusk "Pillars of Ash"
Kyle Craft "Dolls of Highland"
Songs:
Flatbush Zombies "Your Favorite Rap Song"
YG & Nipsey Hussle "FDT"
Oddisee "Lifting Shadows"
Kanye West "Real Friends"
Schoolboy Q "Groovy Tony"
Beyonce & Kendrick Lamar "Freedom"
Massive Attack & Tricky "Take It There"
Anderson .Paak "Heart Don't Stand a Chance"
Open Mike Eagle & Paul White "Check to Check"
KING "Red Eye"
Maxwell "Lake by the Ocean"
Aesop Rock "Shrunk"
Pusha T & JAY Z "Drug Dealers Anonymous"
Danny Brown "When It Rain"
Clipping "Shooter"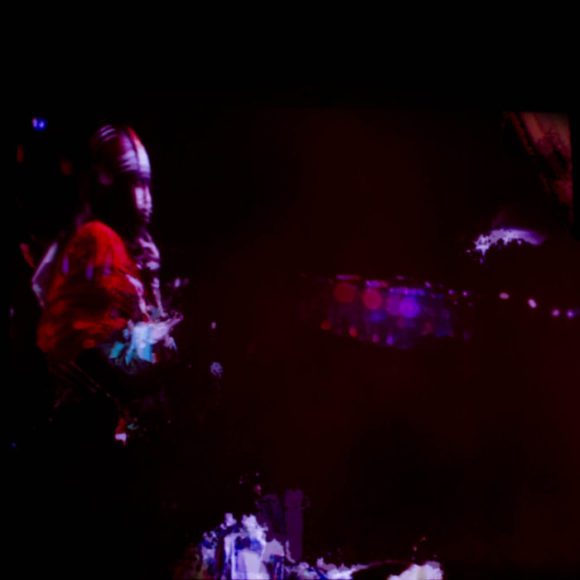 Michael Cyrs, @mjcyrs
1.Deakin : Sleep Cycle
Nothing is too complex. Everything can be worked through by breathing slowly. Spit out that rage. Breathe out all that shame. Even peaceful moments can contain anger. Even moments of chaos can contain catharsis.
Here are six songs that are only interested in solutions to problems. You'll hear the voices of Animal Collective's most lucid work and Bjork's most life-affirming akin to "All Is Full of Love." "Just Am" is the sound of growing up that Deakin was absent from during the Merriweather Post Pavilion hubbub. It's wonderful to see the oft-neglected member of a band churn out their best song of the current decade (Centipede Hz's "Wide Eyed") and release an album that coolly places itself among other AnCo greats like Down There and Sung Tongs.
2. Radiohead : A Moon Shaped Pool
King of Limbs left a lot of Radiohead fans in a jaded way (myself not included). Thom Yorke had retreated into himself, and we had to follow him for a long time before reaching listener/artist dialogue. He's opposite of that on AMSP; slowly approaching his listeners with eyes and heart wide open.
Most members of this band are over 50 years old, so there are few rock and roll tricks save the gnarled guitars on "Identikit" (a frighteningly sharp culmination of everything post-Wallace) and the reverse-beat antics on "Ful Stop." What we have instead is periods of fussy emotionalism like the pianos before the flood on "Decks Dark." The pristine production is advanced by the question of Yorke's subjects: Is he speaking to himself or speaking to all of us?
3. Kendrick Lamar : untitled unmastered.
An album simultaneously about nothing and everything. From the head-scratching pigeonhole-logic of #3 to the prescience of #1 (as prefaced by 80 seconds of soft core porn audio), it's incredible that these beats and ideas didn't make it onto To Pimp a Butterfly. What could it have been like to produce a track with Cee-Lo and subsequently be like "yeah, okay we'll use this later."
uu is only unmastered in its lack of a consistent thread, but even TPAB required an album length poem for guidance. This has none, but is almost its equal in terms of scope and variety. Kendrick shares bars with nobody, and refuses to make 8 "unrelated" tracks anything less than the best rap of the year.
4. David Bowie : Blackstar
Bowie and Visconti gave us everything Bowie's best albums have always possessed: fantastic employment of dozens of instruments, forward-thinking poetry and imagery, and placement of Bowie's voice at the center; never once becoming grating or tired despite knocking at death's door. We have a new, more powerful synonym for swan song.
5.Nick Cave & The Bad Seeds : Skeleton Tree
Cave needs to cope, and he does so here by projecting his music across the rings of Saturn, into the mist rolling off the sea, and into a bathroom mirror; vomit, blood and someone else's diseases on display. Grieving doesn't limit itself to places in a house or on a map. You recognize the person in the mirror although the person on the inside has been overhauled, and mundane tasks like standing in the supermarket queue become new and confusing. "Maybe I'm just too tongue tied to drink it up and swallow back the pain," Cave sings on 'Rings of Saturn', where we catch him attempting normalcy with his loss painted across his face; which looks older and less familiar than it did before July of last year. In this way, death also transcends people and places, ultimately fucking with time itself.
6.Jenny Hval : Blood Bitch
Where does Jenny Hval find her strength? In some ways, she revels in her "bad art and failure" as Patrick Stickles might. In others, she celebrates it with details finer than Vespertine-era Bjork – from blunt concessions turned heartfelt comforts like taking birth control with rosé and finding connectedness at the gynecologist.
7.PJ Harvey : The Hope Six Demolition Project
Apart from "A Line In The Sand," there aren't many solutions offered to the world problems presented on Hope Six. Polly Jean Harvey is more of a witness: There's a Department of Homeland Security base being built over an old hospital. There's a wall in Kosovo with thousands of pictures of missing persons. There's a woman in a slum saving her neighbors keys although they most certainly won't be returning.
Listeners are left to fill in the gaps of past conflicts that brought these locations to such destruction. Her only guide is "The Orange Monkey" who insists that traveling and studying history is the path to understanding. She's made such journeys for us, and brought a scrappy, saxophone-adoring, controversial piece of art back to England. It's a shame some of these tracks aren't longer.
8.Kevin Morby : Singing Saw
This is the easiest and most inviting record of the year. Singing Saw's themes are ones anybody can relate to: leaving home on "Destroyer," contemplating death on "Singing Saw," and celebrating the good times in conjunction with the bad on "Dorothy."
9.Nonkeen : The Gamble/Oddments of the Gamble
Three German children find a common interest in found sounds and improvisation in 1989. They perform some of them, but disband after an accident in 1997. Well into their twenties, they reconvene, reconfigure their rudimentary 4-track samples, and compile dozens of tracks that capture ambient, krautrock, and electronic music. Listen to these records when you're feeling contemplative, when you're feeling smart, and when you're feeling like producing something worthwhile of your own. Another knockout by Nils Frahm, modern classical music's finest product.
10.Frank Ocean : Blonde
All Frank Ocean has retained since channel ORANGE is his voice, thereby subverting his classification as an R&B artist. Blonde is a record that shaped Ocean's queerness into a relatable palette of American excess; as told through the lens of often beat-less ambient structures. Blonde contains everything Justin Vernon has sought in his folding over of rap and folk, but pierces the heart more directly. No chipmunk voice is underutilized, no guitar lick is overwhelming, and no bassline is less than tasteful.
11.Jessy Lanza : Oh No
Pop music of the eighties and nineties compressed into an album that glitters like a diamond in pure emotional beauty.
12.Kanye West : The Life of Pablo
A garrulous, overproduced, and often despicable piece of modern art. Look a little closer at the cracks between the sentiment and you'll find that West is still our generation's finest curator of his genre.
13.Fog : For Good
The total picture of anxiety on a daily basis. Through rush hour traffic, concerns about taking lunch, buildings on fire, and unexpected sex in Minneapolis suburbs, Andrew Broder has the grit and gumption to remind us how love keeps on trying to win our lives over.
14.Ty Segall : Emotional Mugger
A no holds barred rock and roll affair. Segall brings his studio know-how and punk scrappiness together in ways his previous albums have only attempted.
15.The Body : No One Deserves Happiness
Where 2014's I Shall Die Here had us staring darkly into the void, No One Deserves Happiness has us reveling in it. Typically The Body have taken a longview of metal, industrial, and noise. Here, they dive headlong into it over the most visceral instrumentals of 2016; complete with Chip King's trademark howls and a stellar list of guest vocalists.
16.A Tribe Called Quest : We got it from Here… Thank You 4 Your service
Impossible to put to words. Tribe covered it all.
17.Tim Hecker : Love Streams
An icy wormhole of all music from Mozart to Eno. All of it.
18.The Drones : Feelin Kinda Free
"To Think That I Once Loved You" is the most brooding track of the year, whereas "Taman Shud" casts a "fuck off" huge enough to impress even Sleaford Mods.
19.Islands : Should I Remain Here At Sea?
The unnatural successor to 2006's Return to the Sea, which is perhaps the finest album of its year.
20.Fat White Family : Songs For Our Mothers
Drug-addled, college-educated, formerly homeless history and fine art buffs making pristine pop culture satire.
Listen to our favorite songs list on Spotify