Emel: "Ensen Dhaif"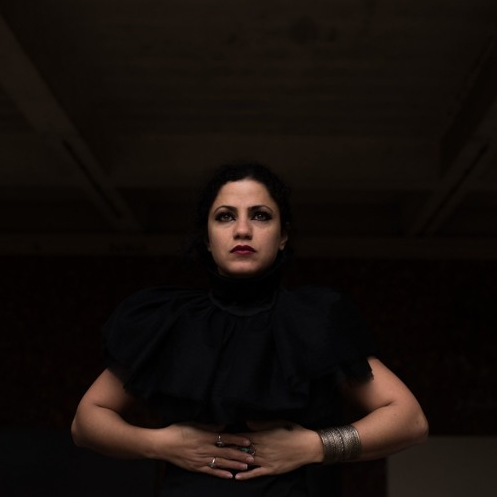 I have been somewhat obsessed with "Ensen Dhaif," a song by Tunisian singer Emel Mathlouthi, since the first time I heard it a few weeks ago. It's a striking mix of traditional North African instrumentation and unearthly electronic beats, accompanied by the singer's impassioned Arabic vocals. Quite honestly its like nothing I had ever heard. Not only does Emel create her own genre, she does it in a compelling way that demands attention.
It comes as no surprise to hear that the tune is an impassioned dedication to the poor and struggling people of the world. Or that Emel became the "voice of a revolution" during the Arab Spring and specifically the Jasmine Revolution (in Tunisia).
Emel's most recent record, Ensen, was released just last month via Partisan Records. It includes "Ensen Dhaif" as well as a number of other equally impressive tracks. Emel will also be visiting the Twin Cities soon – she'll perform at the Cedar Cultural Center on May 10th (tix).
— Jon