Soundset 2017: Our Picks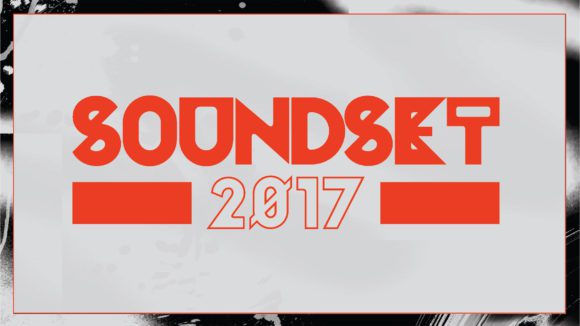 Rhymesayers' annual festival is upon us this Sunday (May 28th) and besides the usual headliner Atmosphere and this year's big names of Travis Scott, Lauren Hill, Gucci Mane and T.I. there's plenty else to make sure you catch. We'll be there with a live blog and lots of photo coverage next week but in preview, here's a few of our ideas of what you should see.
Pusha T
2 p.m. Main Stage (North)
Last year's Mill City Nights performance end up being cancelled so it's the first time Pusha has been in town for a few years and the first time I will be seeing him since Clipse played the mainroom years ago. It's been a bit since a proper album but 2016 had a string of strong singles and plenty of guest verses all over the place so there's plenty of material out there. My most anticipated set of the day
-Adam
Dr. Octagon
12:30 p.m. Main Stage (South)
The legend of Kool Keith performances tend to outweigh the reality of what a Kool Keith performance is these days. The man throwing out baggies of fried chicken into the audience and rap battling himself now comes at you a little more lowkey in sunglasses and silver sparkle head scarf. Keith is still a sharp rapper and this reunion with Dan The Automator (following a few performances back in March) hopefully brings us pure unadulterated Dr. Octagon without the medleys.
-Adam
D.R.A.M.
6:15 p.m. Fifth Element Stage
In an age of viral rapper who seem to fizzle out as quick as they become stars, it takes a special something to keep vital. Quite simply put, D.R.A.M. is fun and sometimes that's all you really need.
-Adam
J. Plaza
1:00 p.m Fifth Element Stage
Local MC J. Plaza released one of my favorite songs of 2017 earlier this year with "Ashes," so I was excited to see his name pop up on the lineup. With all the names on the lineup don't forget to get to the Fairgrounds early and see a bunch of great local bands like Zuluzuluu, Nazeem & Spencer Joles, Sophia Eris, etc.
[soundcloud url="https://api.soundcloud.com/tracks/296387230″ params="color=ff5500″ width="100%" height="166″ iframe="true" /]
Talib Kweli
3:30 pm Fifth Element Stage
A legend playing in the middle of the afternoon on a the smaller stage. If he just played "Get By" for 30 minutes I think it would still be a top-5 set of the day for me. Kind of weird that he is so early in the day, but a cool chance to see a first-class MC on a small stage with a (theoretically) smaller crowd. The only bummer is that his set is at the same time as Peanut Butter Wolf, but there are tough calls throughout the day and you can't really go wrong.
Ms. Lauren Hill
6:45 pm Main Stage – South
Like Erykah Badu at Eaux Claires last year, Hill is the act I am most excited to see, even without knowing what to expect from the show. Badu showed up 30 minutes late for her hour set, but the second she hit the stage it was the most magical performance of that festival. Holding out hope another R&B legend will do the same (not the late part…) and deliver on her amazing talent and catalog.
Soundset 2017 returns to the Minnesota State Fairgrounds in St. Paul on Sunday for the 2nd year. Info, tickets, set times and way more can be found on the Soundset website.
Writer / photographer / Reviler co-founder