Live Blog: Soundset 2017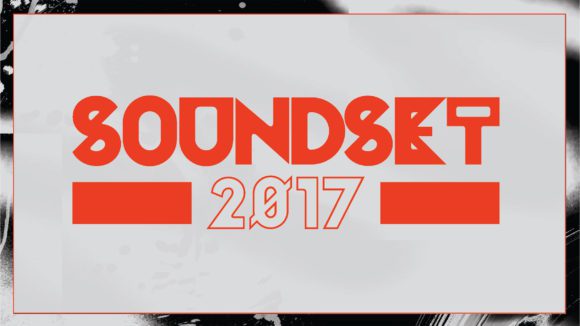 We'll be heading to the annual Soundset Festival on the State Fairgrounds today, so we are firing up the old live blog. Follow along, and look for pictures in the coming days!
1155 – What a beautiful day. Heading out.
1204 – Parking bike to the familiar funky sounds of Zuluzuluu. Hope the line moves fast so i can catch the end of their set. Seen'm enough to know they are killing it.
1218 – In a shocking development, the line is moving slow to get my ticket.
1224 – lots of "i swear so-and-so put me on the list" groveling going on.
1232 – guy in tie dyed "keep it weird" tank can barley walk. It's not even 1pm.
1235 – oh man, so excited to see Dr. Octogon.
1242 – Dr. Octogon are killing it. Half live band and two Djs creating a vintage, deeply funky set of classic hip hop. And on top of the grooves sits the goofy, magnetic Kool Keith. So so good.
1251 – short break to allow Dan the automator and DJ Qbert trade mixes back and forth. Amazing.
1258 – What a set. Honestly will be tough top Dr. Octogon.
102 – catching a couple POS songs before heading to J Plaza. POS always brings it and the crowd are jumping around one song in. Bummed to leave but I've seen POS mang times and still haven't seen J Plaza.
108 – that was a longer walk than I rememebred from last year. (Update: they did in fact move stage locations) Good crowd for J Plaza.
113 – Wanted to hear "ashes" but Plaza annouces he signed a record deal and is playing new, more high-energy songs. Good set. See big things for him..
126 – got back to main stage to see POS jumping into crowd to rap final song. Crowd: excited. Security: not excited.
135: Brother Ali playing "own light" as the sun breaks through the crowd. Really cool.
138 – just saw a "will you take our picture?"… "If you'll take our picture I will." Who says young people don't think about others? #teamwork
142 – seeing lots of young people being surprised and excited to see friends here. Being old and out of touch means it is more likely I will get a work email than see someone i know here.
152 – Brother Ali tells crowd to love the experience in real life, not through phone screen. Real talk. (Written while staring down at phone screen…)
158 – As Brother Ali sings "Song for my Black Son" about our broken world they pan the crowd and spoiled white kids goof around and pose for camera. Get. The. Fuck. Out.
207 – Set times running late. As Brother Ali kills it, big crowd grows for Pusha T.
211 – As Ali ends, crowds start chanting "Pusha T Pusha T"
214 – Before Pusha, Sway brings Oswin Benjamin up after his fifth element set for a freestyle. Taking full advantage of the big crowd. Talent.
231 – Pusha is 30 minutes late. Crowd is loving DJ playing Kendrick, Future, etc, but set times on main stage are getting royally fucked.
239 – so they to be skipping over Pusha T set without any announcement and going straight to E-40. Weird.
246 – E40 bringing classic West Coast vibes, but can't help bu wonder where Pusha T set went??
256 – "I've got 5 on it" killing it. Classic E40.
315 – word is Pusha T "missed his flight." That sucks.
320- WRONG…here is Pusha T.
326 – oh man, so glad Pusha T made it. So good..dark vibes and his compelling storytelling in no way preclude a killer live set.
344 – There are very few artists I'd leave Pusha T to see…and Talib Kweli is one. Big crowd at side stage for his set.
351 – Kweli is wearing a shirt that says "Fuck the" above a picture of Sting and his band The Police.
358 – deep Jackson 5 sample. So great.
401 – Now Talib is having his dj play Prince and Beatles and demanding respect. He rules.
403 – rapping over "Elenore Rigby."
408 – nice — Talib brings out K'Valentine to freestyle. If you've missed it, check out her new LP. Good stuff.
412 – Talib playing Blackstar material, which is awesome.
420 – Get By makes this whole day worth it.
432 – saw the transition from Peanut Butter Wolf to Pete Rock in the dj tent as b-girls and b-boys break it down. Such amazing talent. In awe.
442 – hoping everyone here respects hip hop culture and all it has done in last 30 years.
450 – As dark clouds roll over, Denzel Curry brings a hypnotic, dark, memorizing set to Fifth element stage.
455 – Denzel Curry crowdsurfing during set. Crowd is going wild.
505 – Eating falafel sandwich while listening to TI play his hits.
525 – Before Amine on Fifth Element stage the DJ plays "Minnesota" by Lil Yachty. The crowd eats it up.
543 – Amine playing a Frank Ocean remix and the crowd loves it.
555 – catching the end of Atmosphere from the back and some kid spray throw uped on my shoes. It was an impressive puke.
605: waiting in line for Sweet Martha's Cookies….
625 – Gucci Mani on the main stage….
628 – someone wearing a "RIP" shirt with Chris Cornell picture. Quick turnaround on that one.
631 – Let me hear you say ""it's Gucci bitch!" … crowd eating his set up.
639 – Big crowd for Big Baby D.R.A.M…soulful R&B and rap. Delivering on the buzz.
646 – What a fun set by Dram. All music should be as loose and joyous.
655- back for end of Gucci to make sure I'm here for Lauren Hill. Crowd still eating it up.
706 – that was, by far, the worst $7 grilled cheese sandwich I've ever had. Highway robbery.
714 – luckily Lauren Hill and a full band just materialized on stage, bringing a deep soul and funk to the main stage..such a talent.
721 – "this is that authentic shit" – women in front of me during Lauren Hill set. She isn't wrong.
731 – tried to catch The Stand4rd and randonly caught end of Ty Dolla Sign on side state. Whole schedule way off. Back to Lauren Hill….
737 – saw woman walking with her own folding chair. Smart lady.
744 – holy moly Lauren Hill is amazing. The soul that projects from her is from another planet.
750 – ready or not, here i come…
757 – walked up to the stand4rd set to "evergreens" from Allan Kingdom mixtape
..now spooky black.
801 – smaller crowd than has been here for earlier sets, but more tuned in. Everyone here seems to know every word..
807 – these dudes do what they do well..Corbin, Bobby Raps, Allan Kingdom amd Psymun know thier game.
813 – waaaaaaavy – Allan Kingdom
827 – rain starts almost exactly whem Travis Scott hits the stage.
843 – crowd seems to really love Travis Scott. I have no affiliation, and it is pouring rain, so I'm leaving.
RECAP: Best sets of the day were Dr. Octagon, Lauren Hill and the dj sets transition from Peanut Butter Wolf to Pete Rock. Other than the fucked set times (which I don't blame on them), the festival ran smoothly again this year, even with record crowds. Weather was, up until the rain, about as perfect as you could ask for. Another year of feeling lucky that such a top-notch festival is held in our own back yard.