Stream new noisy punk from Gay Witch Abortion & Tongue Party (co-release show TONIGHT!)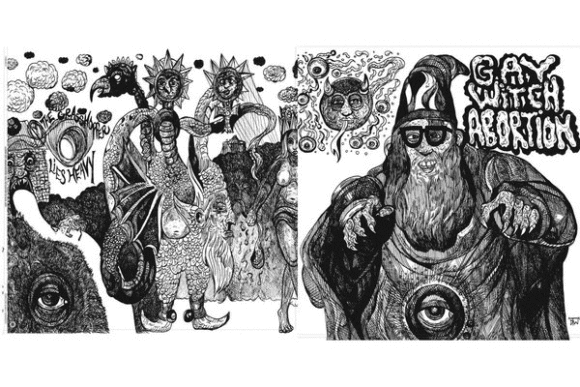 Do you like your punk on the noisy end of the spectrum? Maybe a bit of ear-bleeding feedback and freight train chugging rhythms? If you live in the Twin Cities, you probably already know Gay Witch Abortion and Tongue Party, two bands who aren't strangers to brutal dirges. If you don't, know is as good of a time as any to find out about two great local groups. Both have recently released splits on Learning Curve Records (not with each other), which you can stream and buy below.
Tonight (Fri, Dec. 1) the two bands will come together for a co-release show at the Terminal Bar. Joining these two are kindred spirits Murf and Seawhores, making sure it will be a loud, entertaining shows. and it will only set you back $5. More info and RSVP to the show HERE.