Fathom Lane with Whitney Rose @ 7th Street Entry Saturday, July 14th
It's never too early in the week to start thinking about the weekend, and a really great lineup to check out is coming up this Saturday. Minneapolis's own Fathom Lane will be opening at the Entry for Whitney Rose on her tour to promote her new album, Rule 62. Fathom Lane are riding the success of their latest album, "Asilomar", which they released in 2017. In addition to this, they were also voted by the Current in 2017 with the top local song, "Fingers and Toes". You can check out a video of their performance of this song at The Current studios here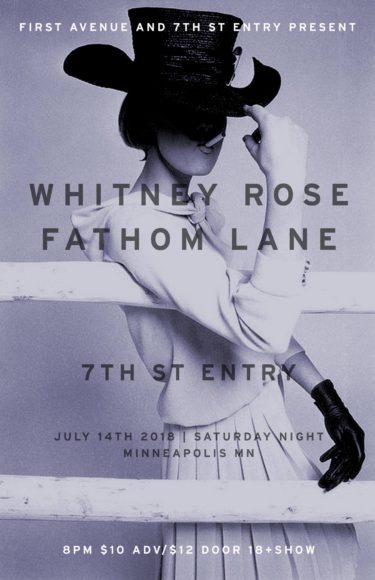 I had the chance to catch Fathom Lane in the intimate setting of the Sovereignty Recording Studio in Northeast Minneapolis during Art-a-Whirl in May, and was taken by the subtly clever lyrics and musical playfulness in their sound. Lead singer Michael Ferrier on guitar with accompanying vocals and piano from Ashleigh Still will keep you captivated throughout their live performance. Rounding out the band are Matt Patrick on guitar, Shane Akers on lap steel and dobro, Paul Boblett on bass, and Alex Young on drums and percussion. Check out our photos from their Art-a-Whirl set here
Michael Ferrier shared with Reviler that they've recently released a new single, "The Queen Of All Hearts" that will be on their forthcoming full length record that should be done by the end of 2018. "We shot a video for it that we had a ton of fun making" stated Michael, and he'd like to share it with us in advance of the show this weekend.
Check out more about Fathom Lane here
Check out the event page, and the link to tickets for their upcoming show with Whitney Rose on July 14th here
Christopher Goyette is a live music and event photographer in Minneapolis.