Listen to the outstanding new Moon Glyph-released CS Pome from local sonic explorers IE (release show TONIGHT!)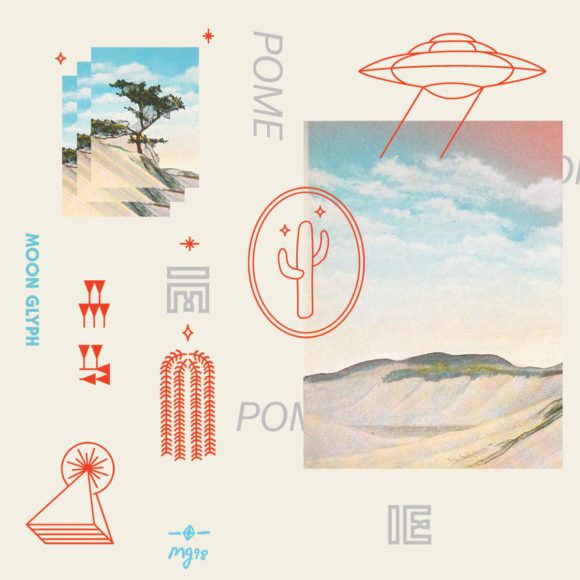 IE, a local ambient group of varying size and membership (at least live), have sneakily become one of my favorite local bands over the last few years. Seeing them at events like Drone Not Drones or opening sets for other artists always made me intrigued to dive into their work, and their handful of cassette releases have followed up on their meandering-yet-hypnotic music. Over time they have moved slightly from loose, ambient wanderers to a band that has songs with slightly more structure. The change happened as the band welcomed new members (including Crystal Myslajek of Brute Heart, who has brought her ethereal vocals to their songs in a similar fashion as she did with the deeply-missed Brute Heart), and both sides of the bands side are present on their first full-length.
On Pome, which is out now on Reviler favorite Moon Glyph label, the band roll out three entirely new songs with vocals (Amulets, Gloam, and Moon Shot) and three older IE jams in new iterations (Empty Vessel, Idol Horizon, and Nebula). It is one of the most stunning albums this year, local or otherwise, and a profoundly beautiful piece of work.
You can catch the five-piece version of IE tonight (Wed, 7/11) at Moon Palace with Altamira and Xylophone Jetty to celebrate this great release. More info HERE.