Saturday Night: Last Anonymous Choir Show (For A Bit)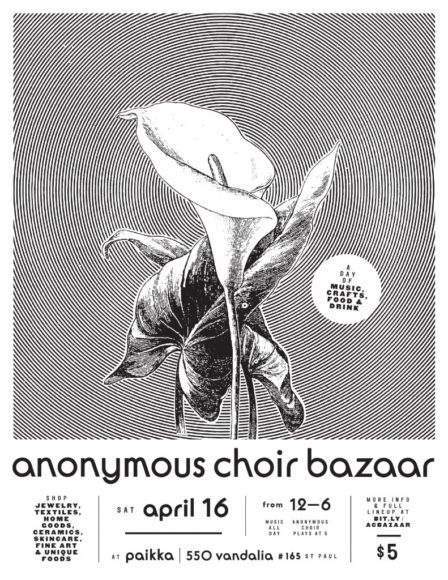 We've been big fans of Nona Marie's populist, open-sourced vocal group, Anonymous Choir, since we first caught their enchanted covers a handful of years back. Unfortunately, the group will be taking an extended hiatus soon, but are going out with a full show this Saturday at Paikka
in St. Paul. Joined by a great group of artists, both musical and crafty, Anonymous Choir will perform their last show (for awhile) to cap off what they are calling the "Anonymous Choir Bazaar." This should be a great event and a fitting tribute to their work (so far). Set times and more info below.
DJ Cracklin Jacklin
12:30 Crystal Myslajek
1:45 String Bikini
3:00 Aby Wolf
4:15 Sister Species
5:00 Anonymous Choir
Info/RSVP HERE.