Saturday: See a Bunch of Awesome Minneapolis Bands and Raise Money to Help Get Jason Edmonds (Magic Castles) Healthy As He Recovers From Car Accident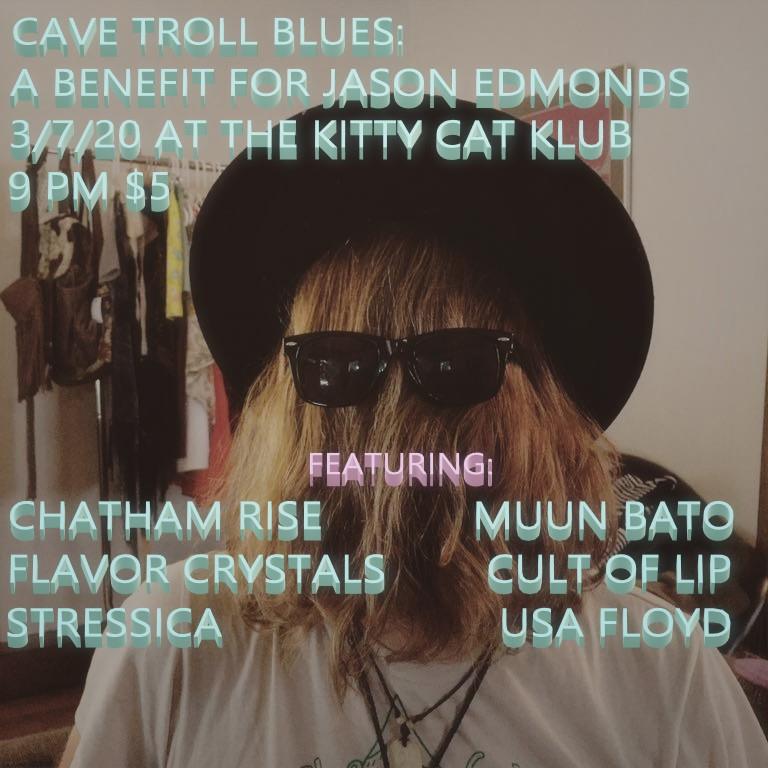 Jason Edmonds is a pillar of the local psych-rock music community, bringing us the outstanding vibes of Magic Castles over the last decade-plus, in addition to numerous side projects that helped sent listeners into the spaced-out ether. Unfortunately, Edmonds was in a bad car accident at the end of last year where he broke his neck and has been working through a long recovery.
As he is healing, his bills are piling up. A bunch of fellow travelers in the music scene are coming together Saturday at the Kitty Cat Club to make some noise and raise money for Jason. For $5 you can see a killer lineup featuring Flavor Crystals, Chatham Rise, Muun Bato, The Cult of Lip, Stressica, and USA Floyd, all for a good cause. Find out more and RSVP HERE.
Whether you can make it out or not, read more about his needs during his recovery and throw some money his way via the GoFundMe page that has been set up.